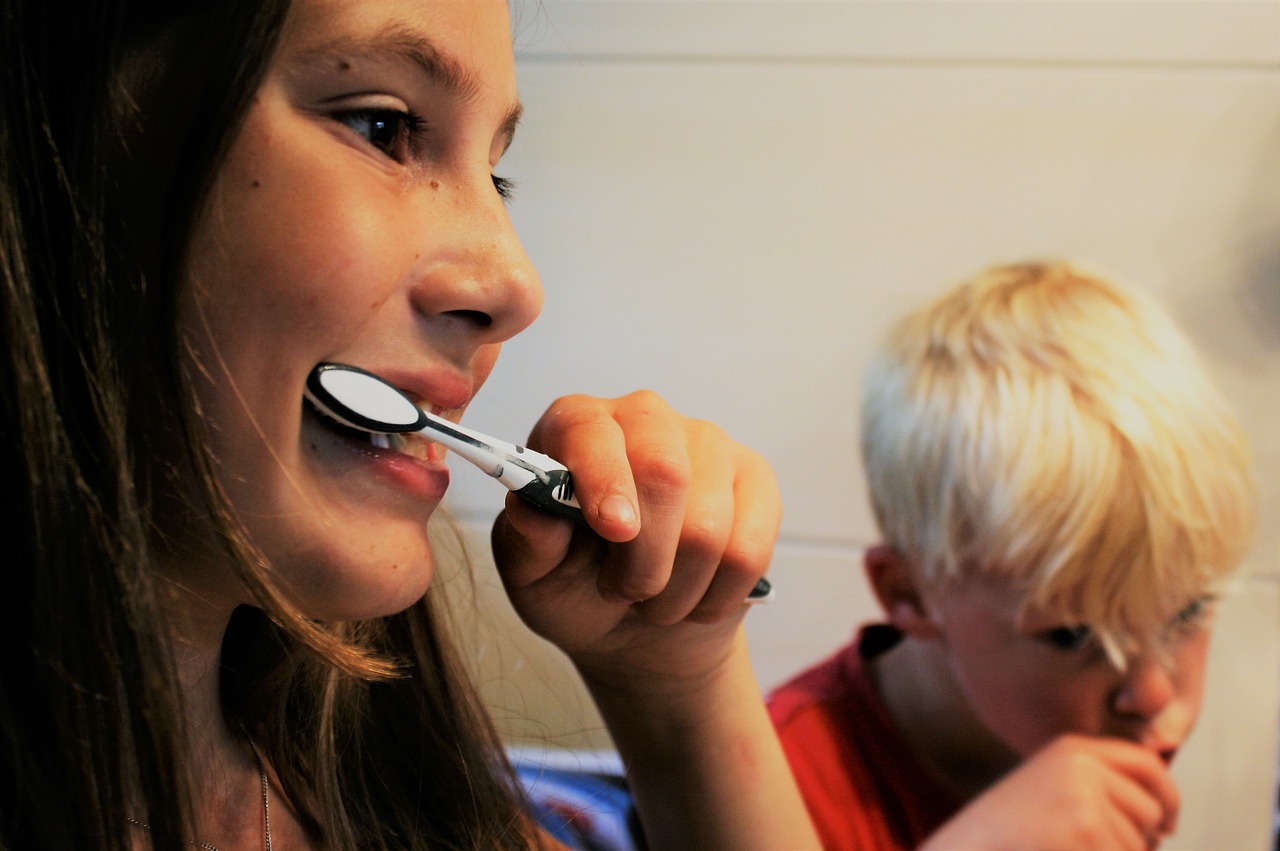 How To Get Your Kids To Brush Their Teeth
Every child is different. While some may enjoy brushing, but for others getting them to brush must be task. Children must have an early and pleasant experience when it comes to brushing teeth or visiting the dentist as it gets recorded into their memory throughout their lives.
Here are some ways by which you can incorporate a good brushing habit in your kids.
1. Monkey see monkey do
When it comes to brushing, it is a duty for parent to set an example by brushing with the child. The child's parents are their first big role model. Lead by setting an example, explaining the benefits of a healthy smile. Show them what you do, encourage them to copy you. Remember, children need to floss too.
2. Make dentistry fun for kids
Get your child a cool toothbrush that he or she is excited to try. Be a little silly and make it fun for you all. There are plenty of children's toothbrushes out there made to look like cartoon characters, race cars, dinosaurs, Disney princesses, and more. Let your kid come with you to the store to pick out his or her toothbrush.
3. Change their toothpaste
Your local grocery store is full of toothpastes made especially for children. Children will be delighted to see their favourite characters on the toothpaste packaging and look forward to using it to brush their teeth every morning and night. Whether it's Spiderman, My Little Pony, or Elsa, you can find a toothpaste themed to your child's preferences, and flavours.
4. Negotiate to get the job done
Just make sure you're not offering sweets or sugary treats. Maybe offer them screen time or the gift of your presence to play a board game or Lego. Normalise it, make it a part of their morning and evening routine, and make up a place for it on their pocket money or reward chart.
5. Keep it in the family
Why not encourage siblings to brush each other's teeth? Or let your child brush your pearly whites? This can be a good learning session for the kid too. This may not work well if you have children who are a bit rough or don't get on well. But gradually it might get the job done.
Finally, if all else fails, don't push it as they will just become more adamant. Take a break for a day and try again.