Wisdom Teeth Removal In Melbourne.
Your Melbourne dentist for wisdom tooth problems.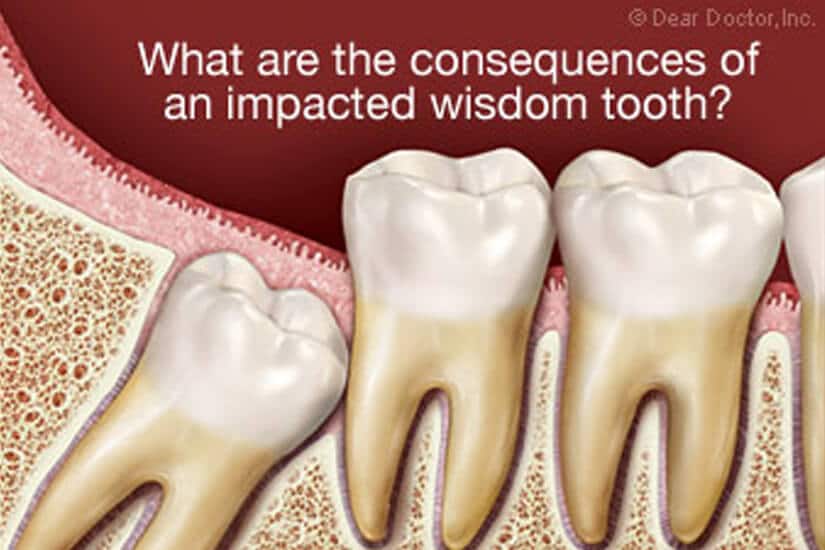 Suffering from wisdom teeth pain? We are here to help!
Here at Prosmiles Dental in Melbourne, wisdom teeth removal is one of the common procedures that we perform. We understand the pain associated with wisdom tooth infection can be quite debilitating, and we strive to see you during our emergency slot or after hours.
Wisdom teeth removal in Melbourne
Dr. Madhur, our Principal Dentist at Prosmiles Collingwood, has over a decade of extensive experience in advanced surgical procedures, including wisdom teeth removal. He uses advanced technology and expertise to make wisdom teeth extraction safe and comfortable.
In-house 2D full mouth x-ray

to assess wisdom teeth problems

In-house 3D CT scan

to assess complicated wisdom teeth. E.g. If they are close to the nerve

State of The Art Piezotome Ultrasonic Surgery

to make complicated wisdom teeth removal more precise and safer.

On-site sleep dentistry

if needed to make wisdom teeth extraction more comfortable.
Why do wisdom teeth cause pain?
Wisdom teeth are a set of molars that erupt in the late teenage years or even later in life. People who have enough space in the jaw get wisdom teeth that are well positioned and can be cleaned easily.
Many people are not that lucky and get wisdom teeth at an angle against the cheek, gums, or impacting adjacent tooth. This wisdom teeth impaction can create inflammation, abscesses, and infection, which can be debilitating.
Call Prosmiles Melbourne on (03) 9417 6355 for expert and efficient wisdom teeth pain relief.
I had wisdom teeth pain before and now it is settled. Why should I see a dentist?
Here at Prosmiles Melbourne, we believe prevention is better than a cure. Even though the wisdom teeth pain can sometimes subside, giving a false sense of relief, the impacted wisdom tooth that is the cause of the problem until removed may cause ongoing silent problems:
Food packing around wisdom tooth and adjacent teeth that is hard to clean
Gum infection and abscesses that may not hurt
Extensive decay on adjacent tooth and loss of an additional tooth
Cysts and infection in the jawbone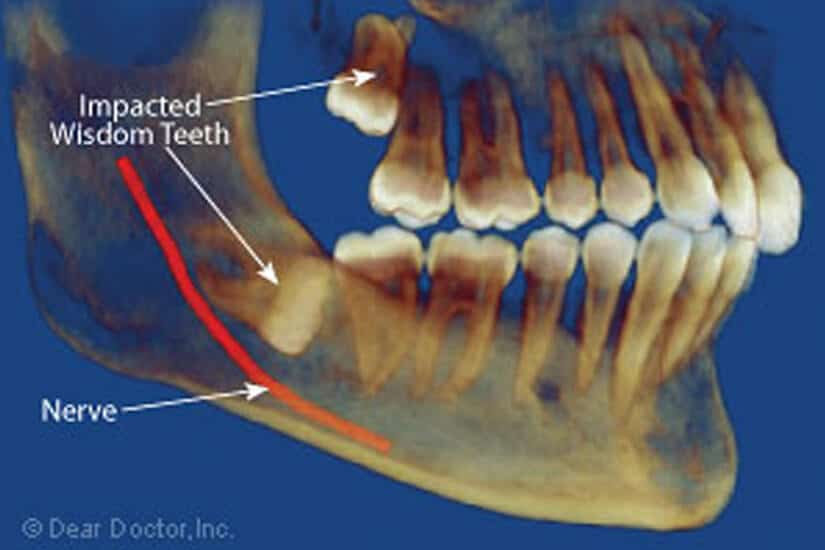 Contact Prosmiles today!
Prosmiles is a leading Melbourne dentist who provides advanced procedures, such as all-on-4, dental implants, cosmetic dentistry, and quality family dental treatment in Collingwood. For personalised care and a skilled dentist in Collingwood near the Melbourne CBD, call Prosmiles on (03) 9417 6355 for wisdom teeth pain relief.