Composite Resin Veneers Melbourne
Are you searching for high-quality resin veneers in Melbourne? Look no further than ProSmiles for a comprehensive composite resin veneers treatment.
Composite resin veneers are perfect for dental restoration purposes and are designed to improve the aesthetic appeal of your teeth.
If you're struggling with misaligned, crooked, or damaged teeth, choose resin veneers to rectify the problem. Stop hiding away your smile and embrace your new set of teeth when you team up with the experts at ProSmile for a more functional, appealing dental restoration solution.
What Are Resin Veneers?
Composite resin veneers are added to the front of your tooth to restore the aesthetic appeal and overall functionality of your teeth. They are a great option for rectifying a variety of dental issues including decaying, chipped or cracked, discoloured, and misshaped teeth.
Resin is the perfect material for composite veneers as it starts in a liquid state and quickly hardens to form a durable solid. It is a naturally occurring, organic compound which makes it safe to use and incredibly functional.
For more information on the usage and characteristics of resin, including why we use it for veneers, contact our dentists today.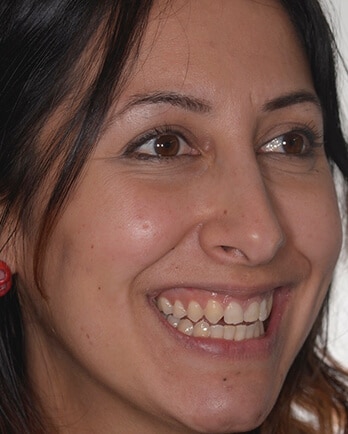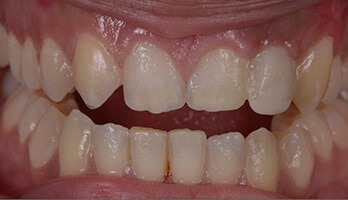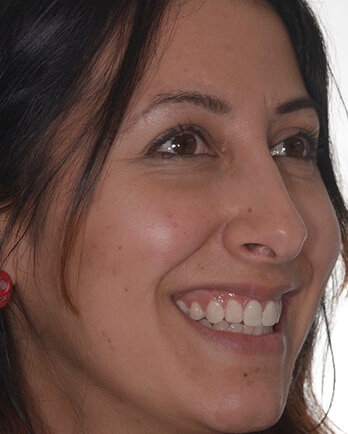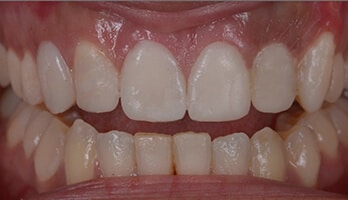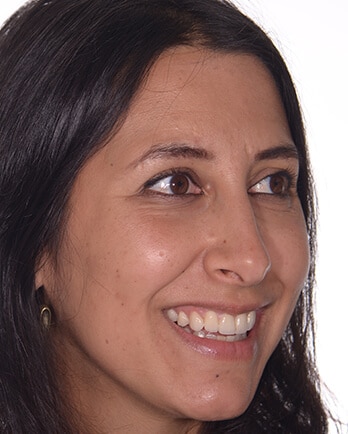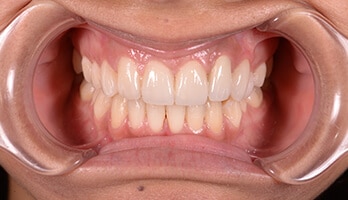 The Resin Veneers Procedure
The procedure for applying resin veneers is simple and straight-forward. At ProSmiles, we'll begin by thoroughly cleaning your teeth so that they're prepared for the application process.
To make it easier to attach the resin veneers to your natural teeth, our dentists may need to remove a thin layer of enamel from your teeth.
Additionally, teeth may be cut or re-shaped if drastic changes are needed to provide for a more uniform look. After this, the process will differ depending on whether you're choosing direct or indirect resin veneers.
Indirect resin veneers will take longer to complete than direct veneers as the application process is more complicated and time-consuming.
Overall, whether you choose direct or indirect resin veneers, the process is easily manageable by our team of professionals at ProSmiles. For more information on the procedure or what to expect, contact our team today.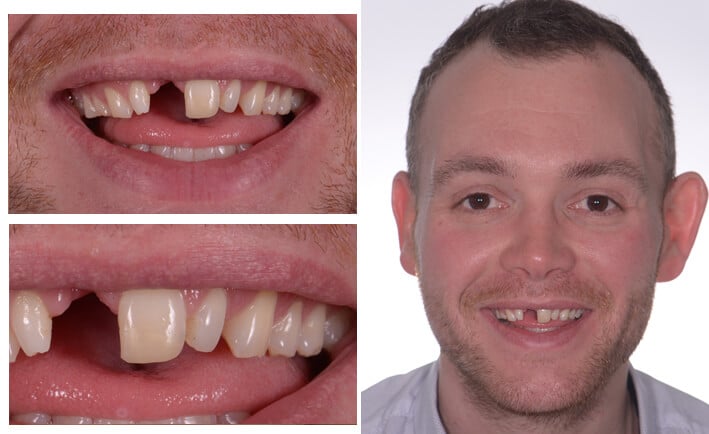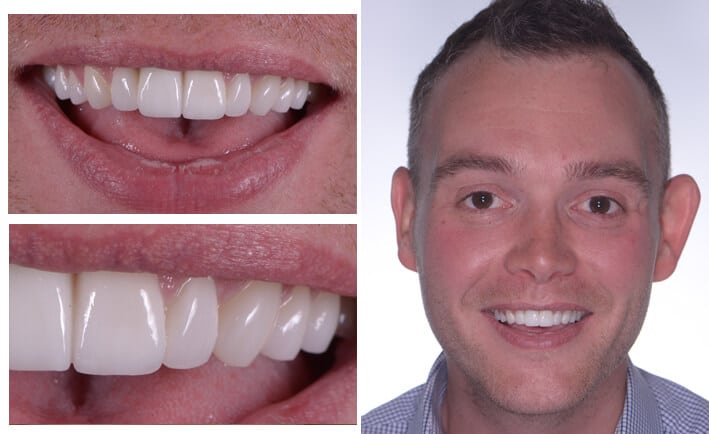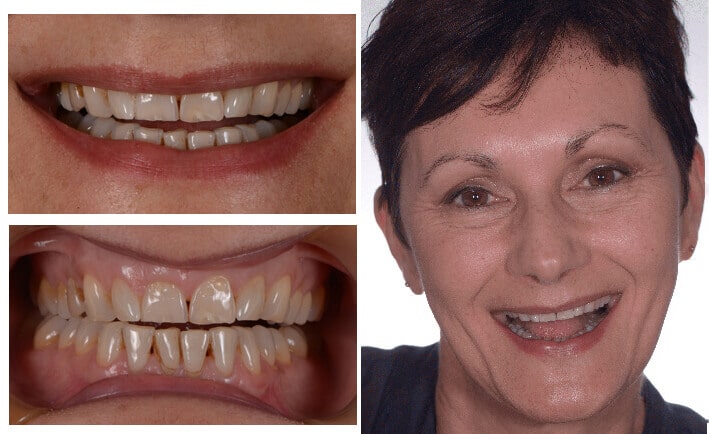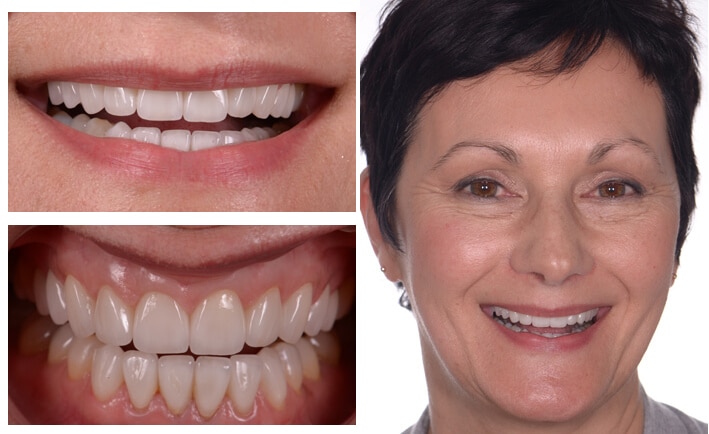 Types Of Resin Veneers In Melbourne
There are two distinct types of resin veneers that you can choose from. While both sets of veneers are crafted from resin, the difference lies in the application process.
The type of resin veneer you choose will depend on individual circumstance, how long you want them to last, as well as the resin veneers cost factor. If you're unsure of which treatment is best for you, talk to our team of expert dentists today and we'll help you decide on which method suits your needs better.
Direct Composite Veneers
Direct composite veneers are perfect for a minimally invasive dental restoration treatment. Applied to your teeth in just one appointment, direct composite resin veneers utilise dental bonding as a way of transforming the look of your teeth in an efficient and easy way. As the resin veneers are placed directly onto your teeth, you'll be reaping the benefits of the procedure instantly as there's no waiting around for the results. For more information on direct composite resin veneers, contact our team at ProSmiles today.
Indirect Composite Veneers
Indirect composite veneers differ slightly to direct veneers in terms of application. Instead of being directly deposited onto the teeth in the first dental appointment, the veneers are custom-made outside of the mouth and in the dental office or lab. To ensure that your set of teeth are fully functional until you receive your set of resin veneers, we will provide you with a set of temporary veneers to use. Once your indirect composite veneers are created, they will be applied to your teeth using adhesive and you'll be able to show off your new, perfect smile.
Resin Veneers Review
Resin veneers will generally last 5-7 years but can last longer if maintained properly. At ProSmiles, we're a team of dedicated professionals who create and implement high-quality resin veneers for our patients to help them achieve their dream smiles. There are many reasons to choose composite resin veneers services in Melbourne from our team at ProSmiles, including:
Professional services that are of a high-quality
Perfects cosmetic defects
Technologically advanced procedures
Cost-effective solutions
Resin veneers will cost less than porcelain veneers
Aesthetically pleasing results
For more information on composite resin veneers in Melbourne and why to choose this treatment for better-looking teeth, talk to our team at ProSmiles today.
Resin Veneers FAQs
Looking for a long-term solution for improving the look of your teeth? Choose composite resin veneers. Our team at ProSmiles have answered some of the most frequently asked questions about composite resin veneers. For more information, contact us on (03) 8613 3416.
How long do resin veneers last?
Composite resin veneers can last up to 5-7 years on average. Usually, after this time period you'll need a replacement set to maintain an aesthetically appealing look. Veneers can stain over time, especially if you constantly drink coffee or wine or smoke cigarettes. Therefore, it's important that you take care of your veneers to avoid having to constantly replace or repair them.
How much do composite resin veneers cost?
The price of a composite resin veneer can be up to $860 per tooth. However, this is not a fixed price, and at ProSmiles, we aim to keep our prices low so that everyone has direct access to good-quality, professional dental health care. To find out more information on pricing and how much resin veneers could cost for your set of teeth, contact our team of dentists today.
Can you whiten resin veneers?
You cannot whiten resin veneers. But this does not mean that you can't improve the look of them. Usually, the aesthetic appeal of your resin veneers is dependent on how well you maintain your set. Therefore, with regular cleaning, brushing, and general check-ups, you'll be able to keep you resin veneers in an optimal condition which won't require the need for whitening.
Contact Us Today
At ProSmiles, we're dedicated to providing our patients with the best dental care treatments possible. No matter how difficult your dental restoration process may be, talk to our team of experts and we'll find a solution that works best for you. For more information on composite resin veneers, the process or any of our other dental restorative procedures, contact us today or call us on (03) 8613 3416.