Cosmetic Dentist Melbourne
Life Changing, Smile Transforming Cosmetic Dentistry
At ProSmiles our focus is on creating healthy, natural looking smiles. We are equally passionate about:
Helping you smile with confindence
Creating smiles that complement Your Facial Structure
Restoring bite for lasting results.
Experienced and Professional Cosmetic Dentistry That You Can Trust in Melbourne
Good dentistry beautifies, we know this. However, at ProSmiles we put your dental health and function first! Combining our extensive experience, cutting edge technology and premium materials, we help you achieve a Complete Smile Transformation.
Let's have a look at Rick's Journey
A beautiful smile is just not about teeth.Its about creating a smile that complements your face.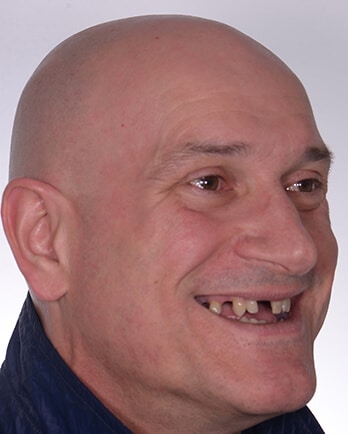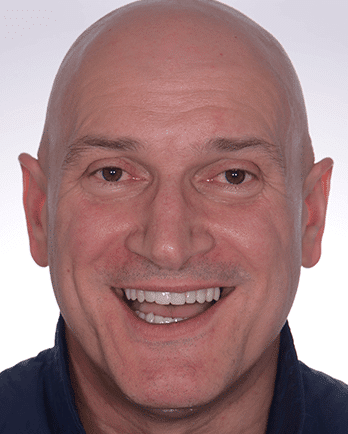 We Create "The Trial Smile"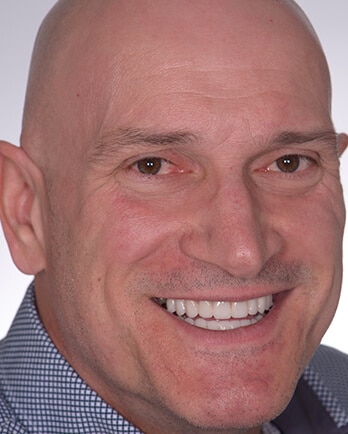 Problem:
Rick had endured missing and broken teeth for years.It was affecting his Confidence, Personality and ability to Eat properly.
Solution: Careful planning of Rick's smile with "Smile Test Drive". Exceptional smile transformation done with custom crafted Porcelain Veneers, Crowns and Bridges.
3 Reasons to Choose Prosmiles for Best Cosmetic Dentistry Results
Experience and a Caring Approach
Meet our Principal dentist Dr.Madhur: Madhur has over 15 years of experience in transforming smiles using various Cosmetic Dentistry Procedures.
It's about creating the Right Balance between Health, Function and Aesthetics. He takes a very Holistic Approach while doing the Best Possible Smile Transformation for you. For us it's a Relationship when we transform your smile and we take a very friendly and caring approach throughout your journey.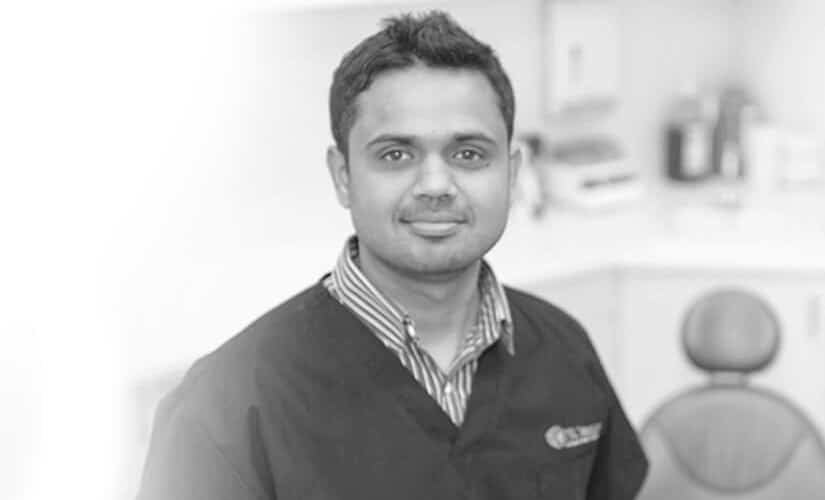 Exceptional Results
Creating Exceptional and Stand out Smiles is a choice of working at Highest Standards. We pride ourselves in going the Extra Mile to achieve the Best Possible Smile Transformation you deserve.
Feel free to have a look at our Cosmetic Dentistry Before and Afters or Download our popular guides.
A World Class team
Dr.Madhur has only works with a couple of World class Melbourne Ceramists to achieve your Smile Transformation.Creating Exceptional Natural looking smiles is a team work of the Best Cosmetic Dentist and a Best Ceramist.You can relax knowing that you are in the hands of a World-class team.
Let's have a look at Tina's Journey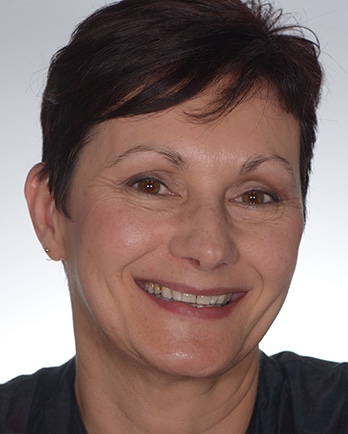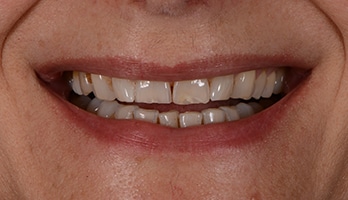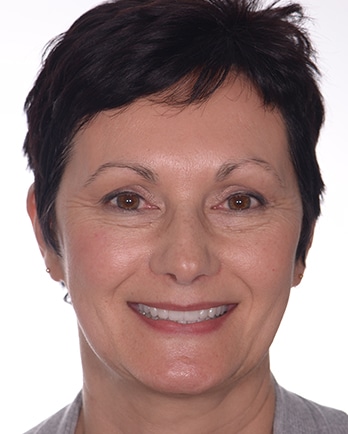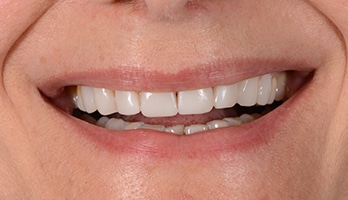 We Create "The Trial Smile"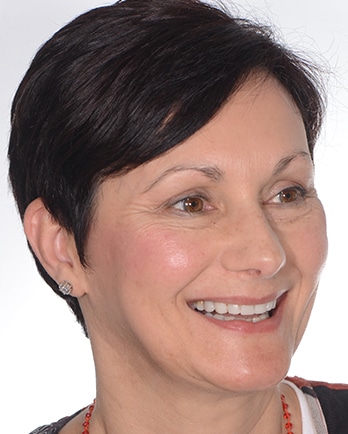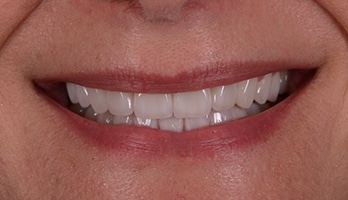 Problem:
Old fillings on front teeth were breaking down, Uneven Gaps between the teeth and Uneven Gum-line
Solution: Digital Smile Design and Trial smile, Laser Gum lift for 2 teeth.Restoring smile with Porcelain Veneers.
Steps To Getting Your New Smile
Our principal dentist Dr. Madhur is a sought after Cosmetic Dentist in Melbourne who is passionate about providing High Quality Cosmetic Dentistry using Handcrafted Porcelain Veneers, Dental Implants and All on 4. Here at Prosmiles we are at the forefront of utilising Latest Technology for creating a Natural Looking Flawless Smile.
We take a very Personalised and Thorough Approach for The Best Quality Cosmetic Dentistry.
Step 1: Consultation
Here you will have your personal consultation with our Cosmetic Dentist Dr. Madhur. We take time and listen to your Cosmetic Dental Concern to assess your Smile Makeover needs. We take a very Holistic Approach during your assessment.
Step 2: Smile Design and Planning
After your Consultation Dr. Madhur and his chosen World Class Melbourne Ceramist take photos and moulds of your teeth to assess your face and smile. This allows us to Design a Natural looking Smile that Compliments your Face
Step 3: Your Test Drive Smile
Experience Your New Smile even before the treatment begins! This allows you to look and feel the changes to your proposed New Smile. Our Experienced Cosmetic Dentist Dr. Madhur has been using "Test Drive Smile" using Digital Technologies and Artistic Finesse in Melbourne for over a decade. He along with his World Class Melbourne Ceramist has perfected and improved the process over time.
Step 4: Rebuild Your Smile
After your Test Drive Smile we will provide you with a Clear and Detailed Treatment Plan. Our Melbourne Cosmetic Dentist Dr. Madhur then utilises a combination of Cosmetic Dentistry Services such as Porcelain Veneers, Dental Implants and All on 4 to Rebuild a Healthy Natural Looking Smile.
Smile Journeys – Real People, Real Results
Rediscover your self-esteem as you smile with confidence and eat without hassle.
Best Cosmetic Dentist Melbourne FAQ's
What can go wrong with Cosmetic Dentistry?
Cosmetic Dentistry is a blend of lots of High Skills Dental Procedures such as Porcelain Veneers, Porcelain Crowns, Dental Implants and All on 4 to name a few. We see a Fair Few Cosmetic Dentistry Disasters due to combination of following factors:
Poor Planning at the start of Treatment
Incorrect Choice and Sequence of Cosmetic Dentistry Procedure
Dentist or Technicians not experienced in handling particular type of Cosmetic Dentistry Problems.
Cosmetic Dentistry Disasters can be quiet extensive not just monetarily but also the emotional trauma and efforts to take to undo the poor work and sometimes even after the best Cosmetic Dentist efforts it can still be a compromise.
Our Cosmetic Dentist Dr. Madhur not only has vast experience in Rebuilding Smiles but also has salvaged lots of Smiles from Cosmetic Dentistry Problems in Melbourne
What is the cost of Cosmetic Dentistry?
Cost of getting a New Smile with The Best Quality Cosmetic Dentistry can vary significantly based on the following factors:
The Complexity of Your Individual Situation: No two cases are same. For example, even if two individuals need the same type of treatment, say a few Veneers or Couple of Dental Implants – The Complexity of their case can be totally different. Even clients needing All on 4 Dental implants can have different level of complexity due to various factors.
Experience of the Cosmetic Dentist: Different Dentists have different areas of focus and some dedicate their learning and expertise towards Cosmetic Dentistry. Even in Melbourne there may be plenty of "Dentists practicing Cosmetic Dentistry at Different Levels of Perfection". You should research and meet the Dentist in person and ask for their Cosmetic Dentistry Before and After.
Experience of the Ceramist: Your Cosmetic Dental Team cannot be complete without an Accomplished Master Ceramist. Ceramist are highly trained Professionals, who make your Porcelain Veneers and Crowns in the Laboratory as per the instructions of the Cosmetic Dentist.
Here at Prosmiles, Melbourne you can feel Confident knowing that our Cosmetic Dentist Dr. Madhur has over 15 years of Extensive Experience in providing The Best, Cosmetic Dentistry has to offer. He only works with a couple of World Class Melbourne Ceramist to Achieve the Smile you want.
Payment Plans Available – Make Your New Smile a Reality at Prosmiles
What can Cosmetic Dentistry improve?
At Prosmiles Dental we provide a wide range of Cosmetic Dentistry options ranging from Full Mouth Reconstruction, Porcelain Veneers –Crowns, Dental Implants and All on 4. Our High Quality Cosmetic Dentistry Options can solve following problems:
Broken down teeth
Worn Bite
Gaps in between the teeth
Uneven Smile
Advanced Gum Diseases
Teeth which cannot be saved
If you haven't already, please download our Guides to see the Real Results We Have Achieved with The Best Quality Cosmetic Dentistry in Melbourne.
I am thinking of getting cosmetic dentistry but I am afraid of dentists, can you help?
You can relax knowing that we go an extra mile to provide "Virtually Painless Cosmetic Dentistry "at our Melbourne Clinic. We also offer In-House Sleep Dentistry with our Specialist Melbourne Anesthetist.
The Art of Cosmetic Dentistry
Fusing cutting edge techniques, artistry and skill with our premium quality materials, complete your smile transformation with our team of advanced dental practitioners who are ready to change your life.
Reveal the best you, as you smile with confidence eat with comfort and rediscover your self-esteem. Say goodbye to chipped, discoloured, missing or crooked teeth with our advanced cosmetic dentistry options available at our Collingwood dental clinic.
Choose from high quality porcelain veneers, dental crowns and the industry changing All on 4 Dental Implants. Optimise your appearance and oral health with our commitment to Complete Health Dentistry. Our patient centric holistic approach is created to deliver comprehensive dental solutions and treatments', ensuring your smile is as engaging as it is healthy
Consult with our Cosmetic Dentists in Collingwood
Allow us to educate you on your cosmetic dentistry options! Our commitment to your future long term dental health is at the core of our fully tailored cosmetic solutions. We listen, bringing your vision to life; we strive to exceed your expectations throughout the process and course of your dental treatment Collingwood.
At ProSmiles our unique holistic approach fuses science and art, offering all of our clients a life-like realistic result. We pride ourselves on combining engineering and artistry in a way that enhances your life and gives you a reason to smile. Your long term dental health is our priority
ProSmiles Advanced Aesthetic Dentistry Procedures
• Porcelain Veneers
• Porcelain Crowns
• Teeth Whitening
• Composite Bonding
• Dental Implants
• All on 4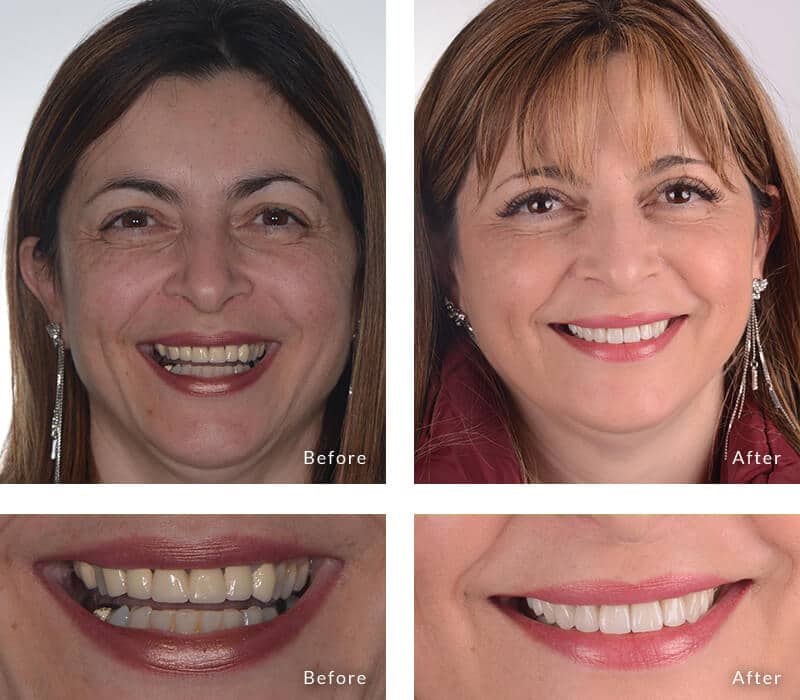 Holistic Approach for High Quality Cosmetic Dentistry
From high-quality porcelain veneers to dental crowns to All-on-4 Dental Implants, we provide all cosmetic dentistry options to meet the varying needs of our patients. What makes us one of the best cosmetic dentists in Melbourne is our holistic approach to delivering comprehensive dental solutions and treatments to all patients.
Melbourne's Trusted Cosmetic Dentist
At ProSmiles, our experienced dentists rely on a caring approach, years of experience and advanced technologies to achieve life changing results. We pride ourselves on combining engineering and artistry in a way that enhances our patient's quality of life. Giving them a reason to smile with confidence once again!
High Quality Cosmetic Dentistry Melbourne
For the replacement of teeth, crowns, veneers or implants, get in touch with our team of experienced dentists.
Call us on (03) 9417 6355 to book a personal consultation.