Porcelain Veneers Melbourne
Be Extraordinary with Porcelain Veneers by ProSmiles
"A smile is a curve that sets everything straight"
A beautiful, healthy smile can lift self-esteem, make you feel good and transform your confidence. Porcelain Veneers are one of the most popular Quality Cosmetic Dentistry services we provide, rejuvenating smiles across Melbourne.
Choose ProSmiles Dentist For Best Porcelain Veneers Treatment In Melbourne
Dr. Madhur at ProSmiles Melbourne, is incredibly passionate about providing porcelain veneers treatment and smile transformations of the highest quality. Creating smiles that are healthy, functional and brilliant, Dr. Madhur offers years of experience in working with porcelain veneers among other life changing cosmetic dental services.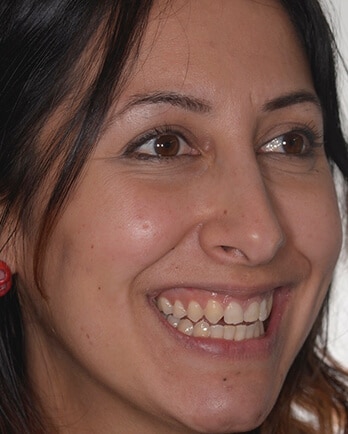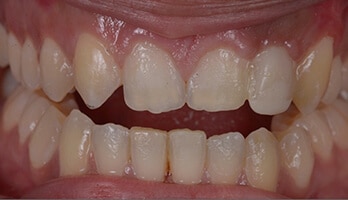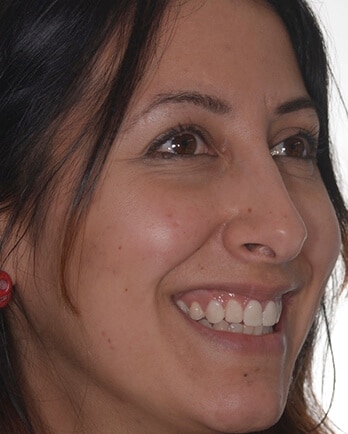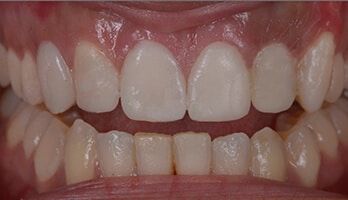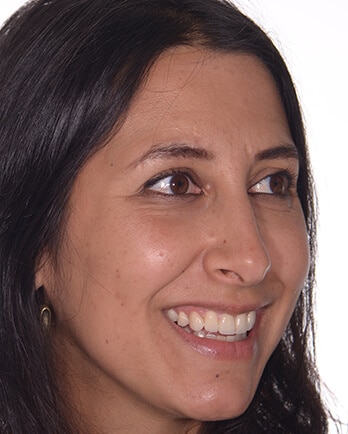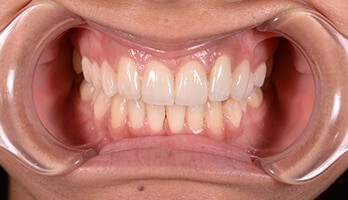 What are Porcelain Veneers?
Want to improve the colour, shape and size of your teeth? To remodel your smile, consider transformative porcelain veneers. Made from a naturally coloured porcelain shell, premium quality veneers are thin sheaths customised by your dentist to fit and bond to your teeth.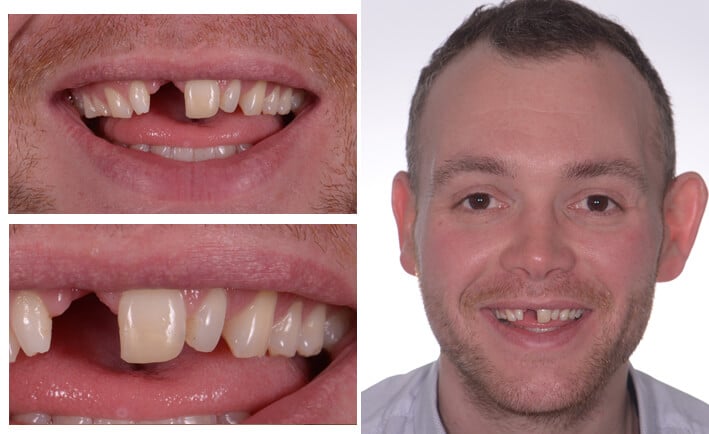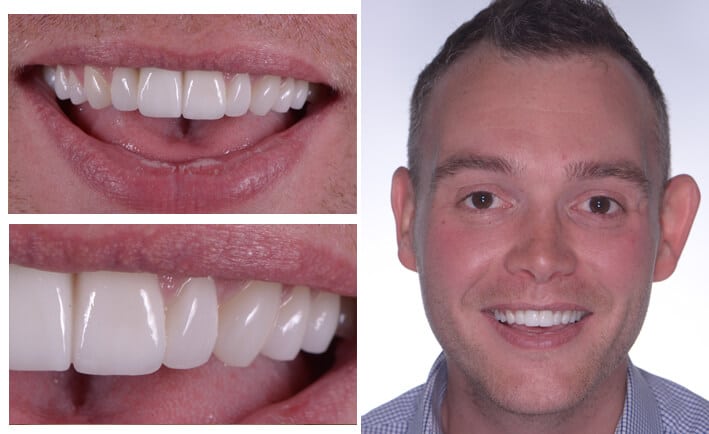 What can porcelain veneers improve?
Porcelain veneers when applied by an experienced and accomplished cosmetic dentist, will enhance your smile and correct imperfections. Porcelain veneers can improve
The yellowing, discolouration and ageing of your smile
Restore short, worn and chipped teeth for a new youthful smile
Straighten misalignment and an uneven smile
Close minor to moderate gaps between the teeth
Address minor bite issues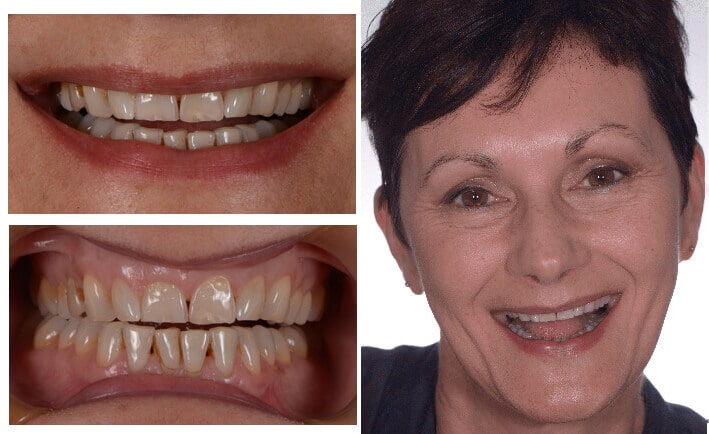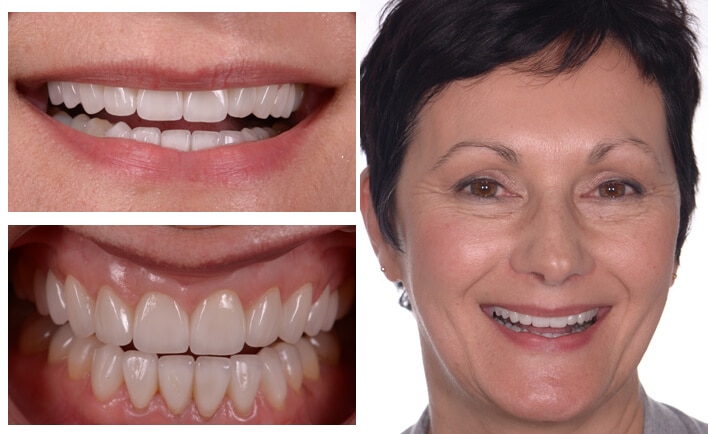 Choose Extraordinary with Porcelain Veneers by ProSmiles
A beautiful, healthy smile is a much coveted asset, Dr. Madhur understands this. For an experienced, talented and accomplished cosmetic dentist, we welcome you to ProSmiles Dental Clinic, Melbourne.
How Much Do Porcelain Veneers Cost?
The approximate cost of porcelain veneers in Melbourne ranges from $1350 to $1650 per veneer. However, this cost differs according to the complexity of the treatment.
At Prosmiles, we provide the best and affordable porcelain veneer treatment in Melbourne. Our dentist first ensures your teeth' condition by taking X-rays, which for six porcelain teeth cost is around $90 to $120.
If any issue arises within your tooth root or its content, we first treat them before proceeding further. Also, sometimes there is insufficient support for the bite in the back of your mouth to make teeth veneer viable.
Thus, we advise you to replace the missing back teeth. Along with this, any other work related to preparing the porcelain teeth will be included in our veneers Melbourne price package.
We, at Prosmiles, will never skip necessary veneers' architectural stages. However, note that no changes can be made once we fix the veneers in your mouth instead of minor adjustments. And this may also cost you additionally.
From time to time, many patients visit our dental clinic for getting top veneers and often say that they paid less compare to other dental practices.
Our porcelain veneers price is much payable that it fits your budget. From the shape, size, to colour of your teeth, you can restore all with transformative porcelain teeth veneers.
Our dentist will guide you everything on what are porcelain veneers and how are they beneficial to you. Even you can check out our teeth veneers before and after section to gain more confidence in our services.
The ProSmiles Porcelain Veneer Process
Everyday imperfections such as misalignment, gaps, chips and even staining can be attractively restored with porcelain veneers. A leading cosmetic dentistry option, the ProSmiles process in fitting quality porcelain veneers involves:
Step 1:
We get to know you
We listen and determine your needs
We thoroughly assess your individual situation and discuss options
Impressions and photographs are taken for Digital Smile Design
Step 2:
It's time to try your new Trial Smile
This allows you to view possible results
The Trial Smiles allows us to assess the finer details of your new look, bite and speech
Step 3:
It's time to transform
We will discuss the number of visits required and time frames involved
Your teeth will be prepared or reshaped as conservatively as possible as temporary teeth are secured
Step 4:
Our master ceramists in Melbourne make your pearly whites with detailed input by our experienced cosmetic dentist Dr. Madhur
We then securely bond your top-quality veneers to your teeth with tooth coloured dental resin
We educate you in the ways to care for your new smile
Frequently Asked Questions
What can go wrong with Porcelain Veneers and Crowns?
Like any other medical and dental procedure Porcelain Veneers also carry their share of risks.And in some cases the Goal of Achieving a Dream Smile can end up becoming a nightmare. Doing Porcelain Veneers Exceptionally well involves  a team of and Experienced Cosmetic Dentist and a Master ceramist. Its about getting the balance of Health, Function and Cosmetics right. When this teamwork and the right balance isn't there things go wrong with Porcelain Veneers. Lets' have a look at some reasons:
Incorrect planning:
The Veneers may be good but just does not go/complement your face
The size and shape of your Porcelain Veneers appears Big
Incorrect making of Porcelain Veneers by the Ceramist
The Veneers look too white and monotonous… like Chiclets teeth… basically a lifeless look
Porcelain Veneers made too bulky and without any Character to mimic natural teeth
Incorrect Bonding or fitting of Porcelain Veneers by the Dentist
If the cosmetic dentist isn't careful the Bonding of Veneers may not be to the best level
Concerns of food getting stuck, bleeding and puffy gums, tooth decay…Unfortunately you may not notice this until its too late
Choose Prosmiles with Confidence
Here at Prosmiles, our Experienced Cosmetic Dentist Dr.Madhur has over 12 years of vast experience in Transforming Smiles with Exceptional Porcelain Veneers in Melbourne. He can show case you various simple and complex Porcelain Veneers Before and After which may be similar to your situation. Choose our Experienced Cosmetic Dentist at Prosmiles, Melbourne for the Porcelain Veneers you deserve.
Who will make my Porcelain Veneers at Prosmiles, Melbourne?
Here at Prosmiles, your Porcelain Veneers are Meticulously Hand Crafted by World Class Melbourne Ceramists. Your customised Porcelain Veneers are made as per the Detailed planning done by Dr. Madhur and inputs given by you during the smile design.
I want to get a Natural Looking Smile, can you show me Porcelain Veneers Before and after?
An accomplished Cosmetic dentist should be able to showcase "Natural looking Porcelain Veneers Before and After" for various cosmetic dental problems. Here at Prosmiles, you can begin your treatment in a Confident and relaxed manner knowing that Dr. Madhur only works with his Handpicked experts to transform your smile.
Can I give my suggestions and be involved during the making of my Porcelain Veneers and smile makeover?
Absolutely! We love to transform smiles that are natural looking and that Blend in your Face. During "Smile Test Drive" and planning Dr. Madhur and our World class master Ceramist will show you what the end Result will look and feel like. This allows everyone to Understand what can be Improved and what are the limitations in your situation. You will be involved all along to give your suggestions during the making of your new smile with Porcelain veneers.
If you haven't already… Download our popular  "Cosmetic Dentistry Guide" and "Dental Implants Guide" for Porcelain Veneers Before and After in  Melbourne.
Will my teeth look bigger and Fake with Porcelain Veneers?
"Creating A beautiful smile is a about a Passionate Dentist, Working with World class ceramists and the client… It is a matter of Meticulous Effort" Dr. Madhur Shiralkar Here at Prosmiles,we live by that. We are passionate about creating Natural looking Porcelain Veneers which Blend in with your personality.
We will show you your "Smile Test Drive" and "Smile design" knowing what to expect from your smile transformation. Lets Begin!
What does Porcelain Veneers Procedure involve?
We take a very Meticulous approach while transforming your smile Porcelain Veneers in Melbourne. It has mainly 6 phases:
How Long do Veneers last?
Porcelain Veneers last a long time, about 10-12 years and possibly much longer. Like anything else you have to look after the Veneers at home and get 6 monthly Dentist check up and clean. If you have a teeth grinding habit we will suggest to get a Night-guard/Splint after your smile makeover with Porcelain Veneers.Here at Prosmiles, Melbourne we will guide you how you can look after your Veneers in the best possible way.
Why does the Porcelain Veneers Melbourne cost vary so much?
As with Anything in life "You Get What you Pay for". At Prosmiles our focus is on Providing High Quality Cosmetic dentistry that lasts. Some of the factors when considering the cost of Porcelain Veneers in Melbourne are:
Experience of the Cosmetic Dentist
Experience of the Ceramist making your veneers
Time needed for your smile make over, are there any additional procedures needed? Such as Dental Implants, Gum list, Invisalign
Complexity of your smile makeover
Does Prosmiles offer Payment Plans for Porcelain Veneers?
We understand, that in some cases you may want to spread your Porcelain veneers cost over time. At Prosmiles, Melbourne clinic we offer affordable payment plans and early Super Release to make your new smile a reality.
Premium Quality Porcelain Veneers Melbourne
The cost of porcelain veneers is dependent on the condition and technical demands particular to each patient. During your first consultation we will discuss the process and provide a detailed estimate of all costs. We are a patient centric clinic committed to providing quality comprehensive care, and proudly partner with a selection of the finest master ceramists and dental laboratories in Melbourne to deliver an unrivalled personalised client experience.
We are passionate about our patients' dental goals, quality care and long-term sustainable results.
Proudly Providing Patient-Centric Care
An accomplished dental team work to create your new smile!
We offer affordable payment plans to make your new smile a reality.
Contact us today!
Call us on (03) 9417 6355 for further information on porcelain veneers and other cosmetic dentistry treatments.