Porcelain Veneers Melbourne
Be extraordinary with porcelain veneers by ProSmiles
"A smile is a curve that sets everything straight."
Real People, Real Smiles At Prosmiles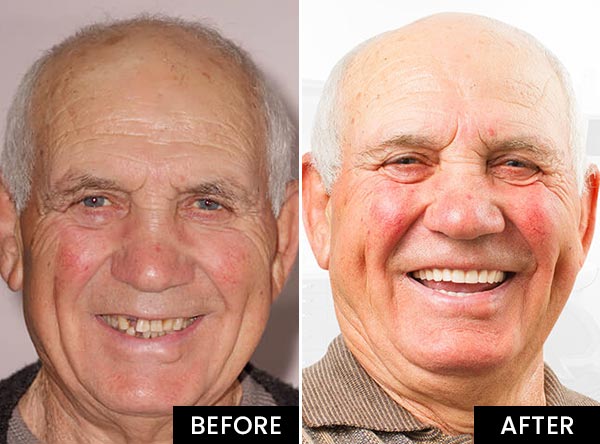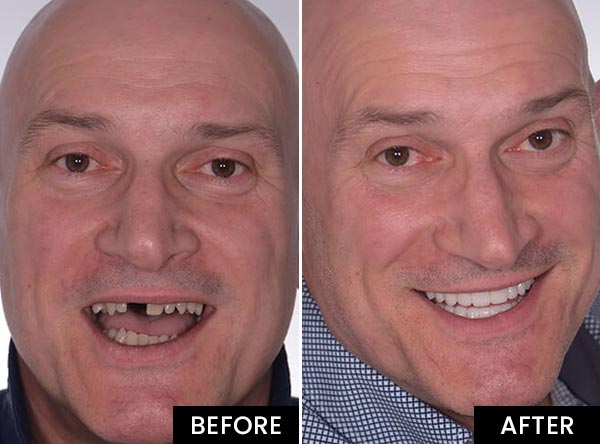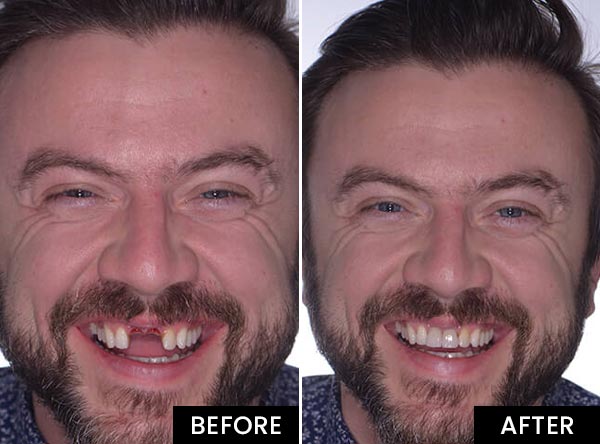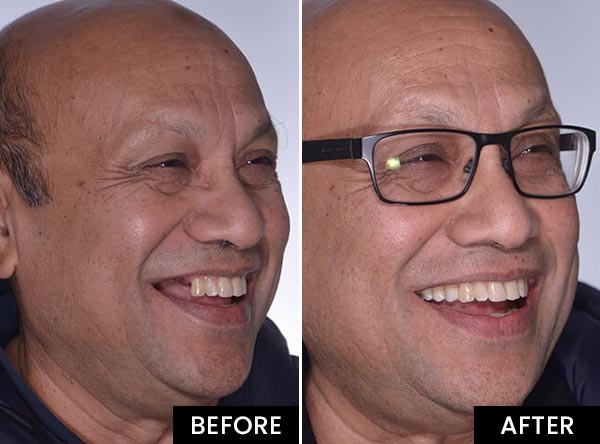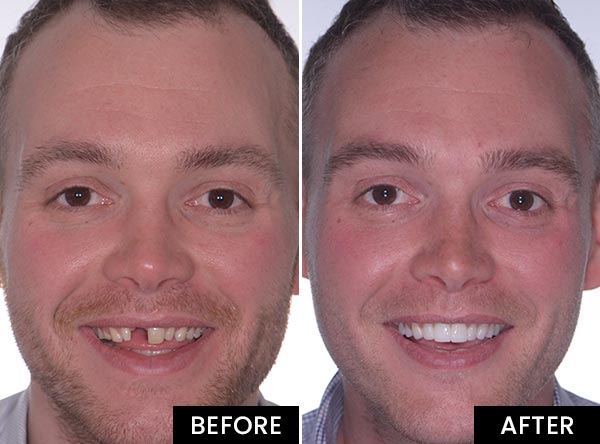 So grateful to our patients, who have allowed us the opportunity to share their glorious new smiles.
Porcelain Veneers are one of the most popular quality cosmetic dentistry services we provide – rejuvenating smiles across Australia. A beautiful, healthy smile can lift self-esteem, make you feel good, and transform your confidence.
Choose ProSmiles Dentist For The Best Porcelain Veneers Treatment In Melbourne
Dr Madhur at ProSmiles Melbourne is incredibly passionate about providing porcelain veneers treatment and smile transformations of the highest quality. Creating smiles that are healthy, functional, and brilliant, Dr Madhur offers years of experience in working with porcelain veneers, among other life-changing cosmetic dental services in Melbourne area.
A beautiful, healthy smile is a much-coveted asset; Dr. Madhur understands this. For an experienced, talented, and accomplished cosmetic dentist, we welcome you to ProSmiles Dental Clinic.
What Are Porcelain Veneers?
Porcelain veneers are ultra-thin shells made from porcelain that are applied to the surface of your teeth. These dental veneers will transform the look of your smile and mend issues such as crooked, chipped, or damaged teeth. These veneers are customised to fit your smile and will address multiple dental concerns with one treatment.
Want to improve the colour, shape, and size of your teeth? To remodel your smile, consider transformative porcelain veneers. Made from a naturally coloured porcelain shell, premium-quality veneers are thin sheaths customised by your dentist to fit and bond to your teeth.
Porcelain veneers are permanently bonded to your natural tooth enamel to enhance your smile and create a total smile makeover. They are commonly placed onto the front surface of your tooth and prepped to enhance both cosmetic and functional purposes. Porcelain veneers are incredibly durable, highly stain-resistant, and will last for years to come. For more information on veneers and how we can help you attain your dream smile at ProSmiles, contact our team today.
Our dentists have years of experience in completing cosmetic dentistry services and are dedicated to transforming our patients' smiles. With our expertise in creating and implementing porcelain veneers, we can focus on your dental concerns and find the best solutions.
We are a team of reliable, hard-working professionals who understand modern dentistry and how to complete your desired smile makeover successfully. For more information on our veneers service, contact us today.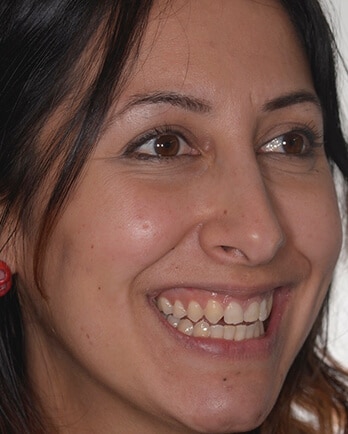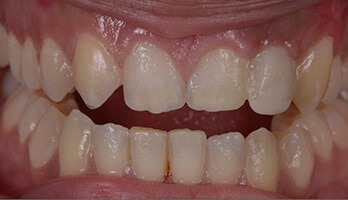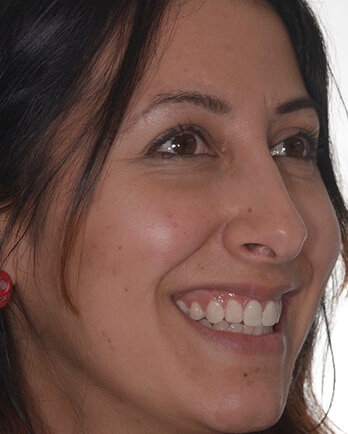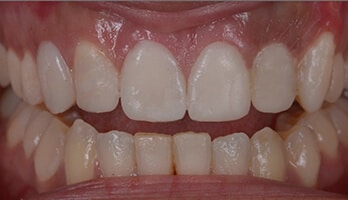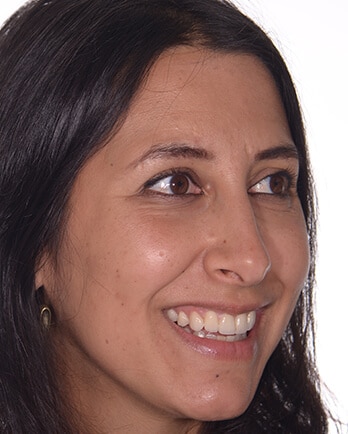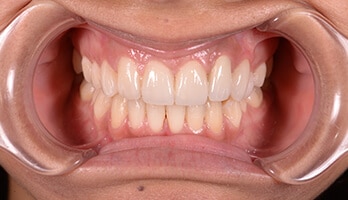 The Benefits Of Porcelain Veneers
At ProSmiles, we utilise the latest, most advanced treatments in modern dentistry to deliver the best cosmetic treatments which will transform your teeth and rejuvenate your smile. Therefore, we recommend porcelain veneers to many of our patients who are struggling with crooked, misshaped, or damaged teeth.
The addition of porcelain veneers can completely change your appearance and help create a brighter, more youthful smile which you'll be proud to show off. In addition to rectifying a range of dental concerns, there are many other benefits associated with porcelain veneers, including:
A Tried And Tested Alternative To Orthodontic Procedures
Traditional orthodontic procedures such as metal braces can be inconvenient and a waste of time. Having to deal with brackets, wires, and constant dental check-ups can be a hassle. However, with porcelain veneers, you can quickly and effectively correct minor dental problems without having to result in extensive orthodontic procedures.
Teeth that are aligned either too far back or forward can be targeted with dental veneers to ensure they are reshaped and positioned properly. This will improve the overall arch of your teeth, make your smile more aesthetically pleasing and far more functional.
A Whiter Smile
Although they are not a traditional whitening treatment, porcelain veneers can also help to brighten your smile and help you become more confident with your set of teeth. If you aim to replace your entire smile line, then veneers can be matched to showcase a bright, natural colour that will elevate the appearance of your smile.
This is also emphasised through the technical aspect of porcelain veneers, where the translucent element of each veneer allows light to pass through and reflect off your natural teeth. Hence, dental veneers will provide you with a whiter smile without undergoing traditional teeth whitening treatments.
Solves Multiple Dental Concerns With The One Treatment
You may be suffering from more than one dental issue. Usually, patients will be dealing with various problems, such as discolouration, misalignment, cracked and gapped teeth, damage, and more. However, with the addition of porcelain veneers, our dentist will help to combat all these dental issues with one treatment.
While porcelain veneers are predominantly known as a cosmetic procedure, they can also improve the functionality of your teeth. These dental veneers will target structure by ensuring teeth become more symmetrical and proportionate and are no longer suffering from cracks or chips.
Before beginning the porcelain veneers procedure, our dentists will conduct a full mouth assessment and find any dental concerns worth rectifying throughout the treatment. We will advise you on the best methods, maintain your oral health after the implementation of veneers and answer any further questions you may have.
Long-Lasting Results
Porcelain veneers have an average lifespan of up to 10-20 years. This is a complete contrast to composite or resin veneers which will only last 5-8 years before needing a replacement. At ProSmiles, our veneers are made from high-quality porcelain and custom-designed specifically for your smile.
Porcelain is a robust material that will not be impacted by everyday activities and will not be easily stained by food or drink. For a dental restoration solution that lasts, choose porcelain veneers from our team at ProSmiles today.
A Realistic Appearance
Porcelain veneers have become an increasingly popular option for restoring both aesthetic value and functionality as they contain optic properties which replicate the look of natural teeth. Porcelain veneers will blend into a tooth's natural enamel – meaning they will appear completely realistic and effortless.
The ProSmiles Porcelain Veneers Process
Everyday imperfections such as misalignment, gaps, chips and even staining can be restored with porcelain veneers treatment. As a leading cosmetic dentistry option, the ProSmiles process for quality involves:
Step 1:
We get to know you
We listen and determine your needs
We thoroughly assess your individual situation and discuss options
Impressions and photographs are taken for Digital Smile Design
Step 2:
It's time to try your new Trial Smile
This allows you to view possible results
The Trial Smiles allows us to assess the finer details of your new look, bite, and speech
Step 3:
It's time to transform
We will discuss the number of visits required and time frames involved
Your teeth will be prepared or reshaped as conservatively as possible as temporary teeth are secured
Step 4:
Our master ceramists make your pearly whites with detailed input from our experienced cosmetic dentist, Dr Madhur
We then securely bond your top-quality veneers to your teeth with tooth coloured dental resin
We educate you on how to care for your new smile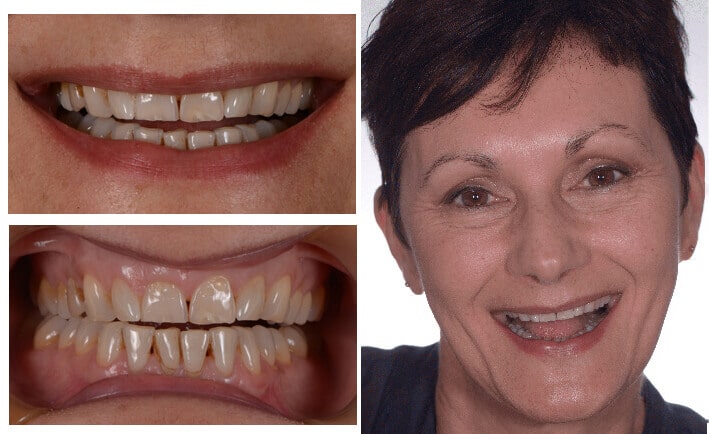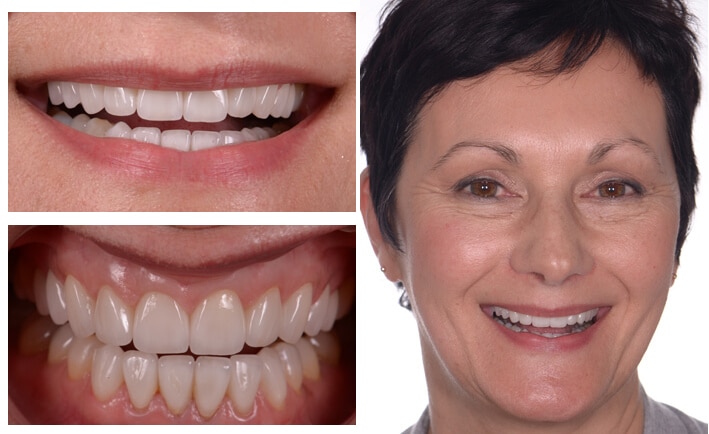 How Much Do Porcelain Veneers Cost?
The approximate porcelain veneers cost in Melbourne starts from $1350 to $1650 per veneer. However, this cost differs according to the complexity of the treatment.
At ProSmiles, we provide the best and most affordable porcelain veneer treatment in Melbourne. Our dentist first examines the condition of your teeth by taking X-rays.
If any issues arise in the root of your tooth, we will treat it before proceeding further. Also, sometimes there is insufficient support for the bite in the back of your mouth to make teeth veneer viable.
Thus, we may advise you to replace the missing back teeth. Along with this, any other work related to preparing the porcelain teeth will be included in our veneers price package.
We, at ProSmiles, will never skip necessary architectural stages. However, note that no changes can be made once we fix the veneers in your mouth.
Our porcelain veneers price is guaranteed to suit your budget. From the shape, size, and colour of your teeth, you can restore it all with transformative porcelain teeth veneers.
What Can Porcelain Veneers Improve?
When applied by an experienced and accomplished cosmetic dentist, Porcelain veneers will enhance your smile and correct imperfections.
The yellowing, discolouration and ageing of your smile
Restore short, worn, and chipped teeth for a new youthful smile
Straighten misalignment and an uneven smile
Close minor to moderate gaps between the teeth
Address minor bite issues
Premium Quality Porcelain Veneers
The cost of porcelain veneers is dependent on the condition and technical demands particular to each patient. During your first consultation, we will discuss the process and provide a detailed estimate of all costs. We are a patient-centric clinic committed to providing quality comprehensive care and proudly partner with a selection of the finest master ceramists and dental laboratories to deliver an unrivalled personalised client experience. We are passionate about our patients' dental goals, quality care and long-term sustainable results.
Proudly Providing Patient-Centric Care
By an accomplished dental team that works to create your new smile!
We offer affordable payment plans to make your new smile a reality.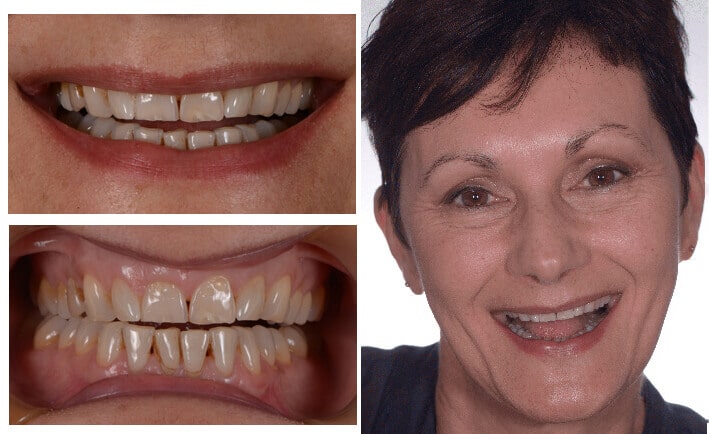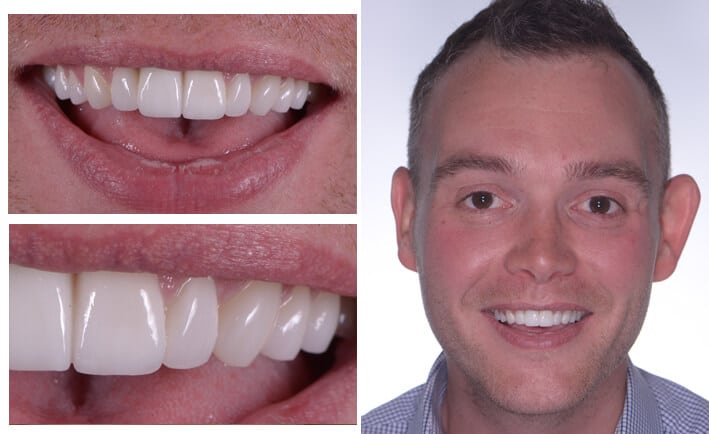 Frequently Asked Questions
What can go wrong with Porcelain Veneers and Crowns?
Like any other medical and dental procedure , Porcelain Veneers also carry their share of risks. This may include:
Incorrect planning
The veneers may be good but just does not go/complement your face
The size and shape
Incorrect formation
The veneers look too white and monotonous
Made too bulky and without any character to mimic natural teeth
Incorrect bonding or fitting by the dentist
Choose Prosmiles with Confidence
Here at Prosmiles, our experienced cosmetic dentist Dr Madhur has over 12 years of vast experience in transforming smiles with exceptional dental veneers.
He can show you various simple and complex before and after cases that may be similar to your situation. choose our experienced cosmetic dentist at ProSmiles today.
Who will make my Veneers at Prosmiles?
Here at ProSmiles, your veneers are meticulously handcrafted by world-class ceramists. Your customised porcelain veneers are made as per the detailed planning done by Dr Madhur and the inputs given by you during the smile design.
I want to get a natural-looking smile; can you show me porcelain veneers before and after?
Our accomplished cosmetic dentists will show you natural-looking before and after cases for various cosmetic dental problems. Here at ProSmiles, you can begin your treatment in a confident and relaxed manner, knowing that Dr Madhur only works with his handpicked experts to transform your smile.
Can I give my suggestions and be involved during the making of my Veneers and smile makeover?
Absolutely! We love to transform smiles that are natural-looking and that blend in with your face. During "Smile Test Drive" and planning, Dr Madhur and our world-class master ceramist will show you what the end result will look and feel like. This allows everyone to understand what can be improved and what are the limitations in your situation. You will be involved all along to give your suggestions during the making of your new smile.
If you haven't already – download our popular "Cosmetic Dentistry Guide" and "Dental Implants Guide" for porcelain veneers before and after.
Will my teeth look bigger and Fake with Porcelain Veneers?
We are passionate about creating natural-looking porcelain veneers which blend with your personality.
We will show you your "smile test drive" and "smile design" so you know what to expect from your smile transformation. Let's Begin!
What does Porcelain Veneers Procedure involve?
We take a very meticulous approach while transforming your smile with porcelain veneers. It has mainly 6 phases.
How Long do Veneers last?
Porcelain Veneers last a long time, about 10-12 years and possibly much longer. Like anything else you have to look after the Veneers at home and get 6 monthly Dentist check up and clean. If you have a teeth grinding habit we will suggest to get a Night-guard/Splint after your smile makeover with Porcelain Veneers.Here at Prosmiles, Melbourne we will guide you how you can look after your Veneers in the best possible way.
Why does the Porcelain Veneers cost vary so much?
As with Anything in life, "You Get What You Pay for". At ProSmiles, our focus is on providing high-quality cosmetic dentistry that lasts. Some of the factors when considering the cost of these veneers are:
Experience of the cosmetic dentist
Experience of the ceramist making your veneers
The time needed for your smile makeover, are there any additional procedures needed? Such as dental implants, gum list, Invisalign
The complexity of your smile makeover
Does Prosmiles offer Payment Plans for Veneers?
We understand that in some cases, you may want to spread your porcelain veneers cost over time. At ProSmiles, we offer affordable payment plans to make your new smile a reality.
How much are porcelain veneers?
The average cost of porcelain veneers per tooth can cost anywhere between $1,350-$1,650. However, there is no fixed price as the resultant cost will depend on the complexity of your case and what is required within your treatment plan. At ProSmiles, we aim to keep our prices affordable so everyone can access premium dental health care. We also provide a range of payment plans to help you cover the cost of your treatment. For more pricing information, contact us today.
How long do porcelain veneers last?
These veneers will last for 10-20 years on average. However, with the proper care and maintenance, they can last even longer. Maintenance includes regular dental check-ups and a proper routine that includes brushing and flossing. After your veneers have been implemented, our dentists will provide you with premium advice on how best to care for your dental veneers to ensure they last for as long as possible.
Do porcelain veneers ruin your teeth?
No. Porcelain veneers are attached to improve the overall look and functionality of your teeth. We aim to keep your natural structure in place without having to shave or file down any tooth enamel. However, if this becomes necessary, our dentists will let you know and advise you through the process. The procedure will fix various cosmetic dental issues.
How to whiten porcelain veneers?
You cannot use traditional teeth whitening treatments on porcelain veneers as they will not react well with the porcelain material. Therefore, you will be able to whiten your veneers through regular care and maintenance and routine dental check-ups. Our dentists will provide comprehensive teeth cleaning services that will remove any residue from the veneers and allow them to keep on sparkling.
What are porcelain veneers made of?
They are made from porcelain, which is a highly durable, stain-resistant material. It contained high-quality ceramics, which means they can be coloured to easily match the aesthetics of your teeth and shaped to fit your smile perfectly. Porcelain veneers are strong and will last for many years.
What is the difference between composite veneers and porcelain?
Composite and porcelain veneers differ in terms of material used, characteristics, and procedure. Composite veneers are made from a resin material and are bonded to the teeth. Resin is less durable, doesn't last as long (usually 5-8 years), and will need replacing quicker. Porcelain veneers are more expensive as they last longer and won't wear down as easily. Talk to our dentist today to find out which material is best for your set of teeth.