Porcelain tooth coloured fillings
Biomimetic Dentistry restores nature and strengthens cracked worn teeth.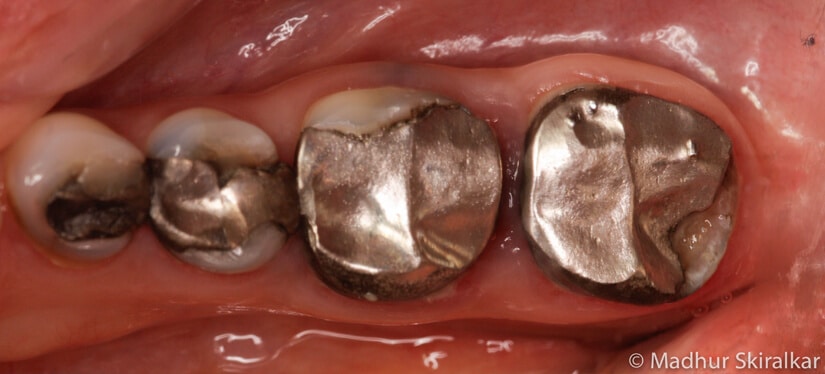 Best Dentist In Collingwood For Biomimetic Dentistry
At Prosmiles, we provide you with advanced dental solutions to restore your teeth with biomimetic dentistry.
Holistic biomimetic dentistry involves saving and preserving as much as possible of your natural tooth structure and only replacing the damaged and fractured tooth structure.
Our friendly Collingwood dentists do this by using:
Only the best stress reduced direct composite resin materials.
Porcelain and composite inlays and onlays crafted by some of the best lab ceramists in Melbourne.
Do you provide safe amalgam fillings removal?
Here at Prosmiles, we follow a strict protocol for safe mercury or amalgam fillings removal if it is deemed necessary after your thorough dental check-up.
We generally recommend safe silver or amalgam filling removal in the following situations:
The amalgam filling is defective.
The tooth surrounding the silver/mercury filling has developed cracks.
If you have lost a large chunk of tooth next to the amalgam filling due to previous cracks.
The tooth is worn down and weakened and needs strengthening.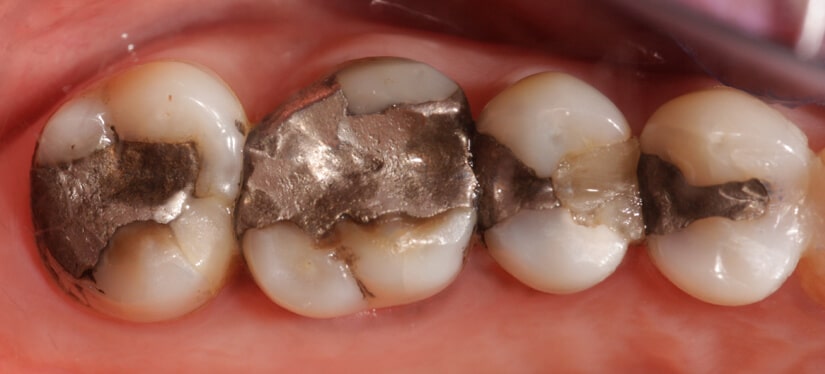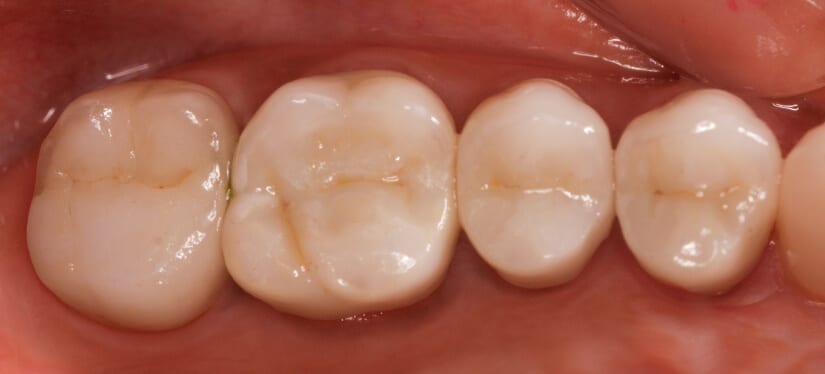 Are amalgam fillings safe?
The controversy of if metal amalgam (mercury) fillings are safe in our mouth is never-ending. Traditionally, amalgam has been the most economical and widely used tooth filling material. However, there are European countries who have banned amalgam use!
Advances in dentistry now provide us with materials that bond to the tooth structure and strengthens the teeth. Hence, Prosmiles Dental in Collingwood is an amalgam free practice.
At Prosmiles Dental in Collingwood, we believe in giving you freedom of choice. We will discuss various tooth coloured filling materials with their advantages and disadvantages.
Your tooth coloured filling material options
Porcelain Inlay/Onlay/Crown Used in medium to larger sized cavities to strengthen and protect the tooth.
Composite Ideally suited to a small to medium size cavity.
Our highly skilled dentists in Collingwood practice holistic biomimetic dentistry to return your tooth to a functional and aesthetic state that closely mimics your natural teeth.
Book an appointment today!
Prosmiles is the leading Melbourne dentist that provide advanced procedures such as all-on-4, implants, cosmetic dentistry, and quality family dentist in Collingwood. For a trusted and high-quality family dentist in Collingwood near Melbourne CBD, call Prosmiles on (03) 9417 6355 to ask about white fillings or anything biomimetics related.