Porcelain Crowns Melbourne
Radiant Smiles with Confidence at ProSmile
Kathleen's Journey
Rebuilding a smile is all about Experience, Bespoke Artistic Approach and Attention to Detail.
The goal is to restore Function and Esthetics. That's exactly what we strive for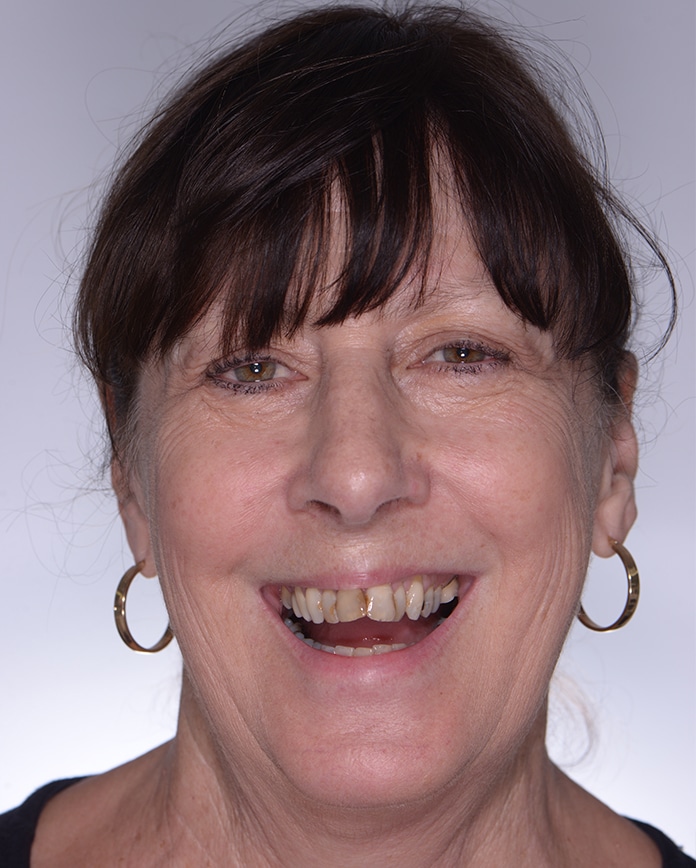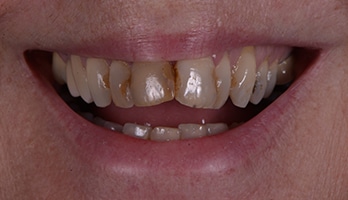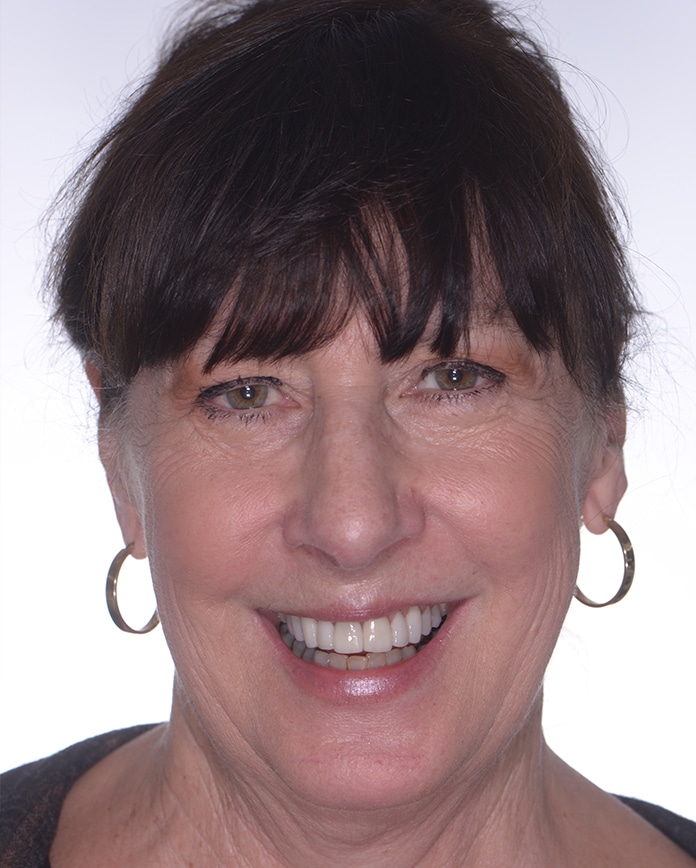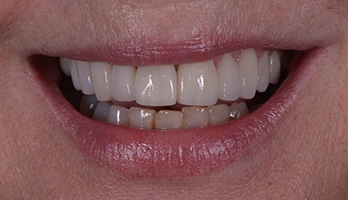 Dental Problems: Discolored and defective old fillings, worn out teeth, aged smile
Our Approach: Smile rejuvenation with porcelain crowns and veneers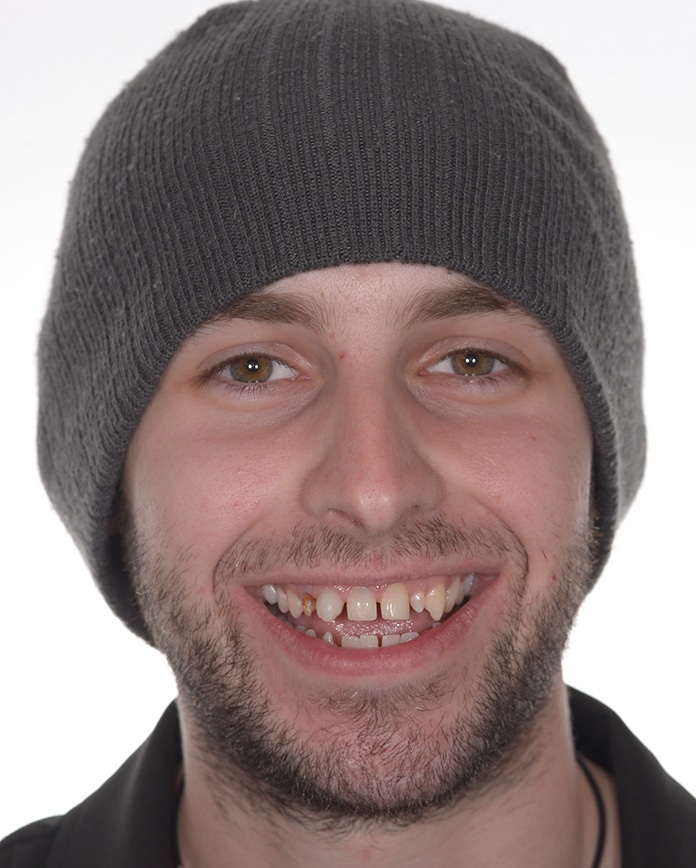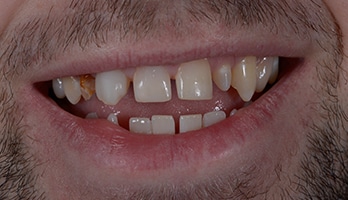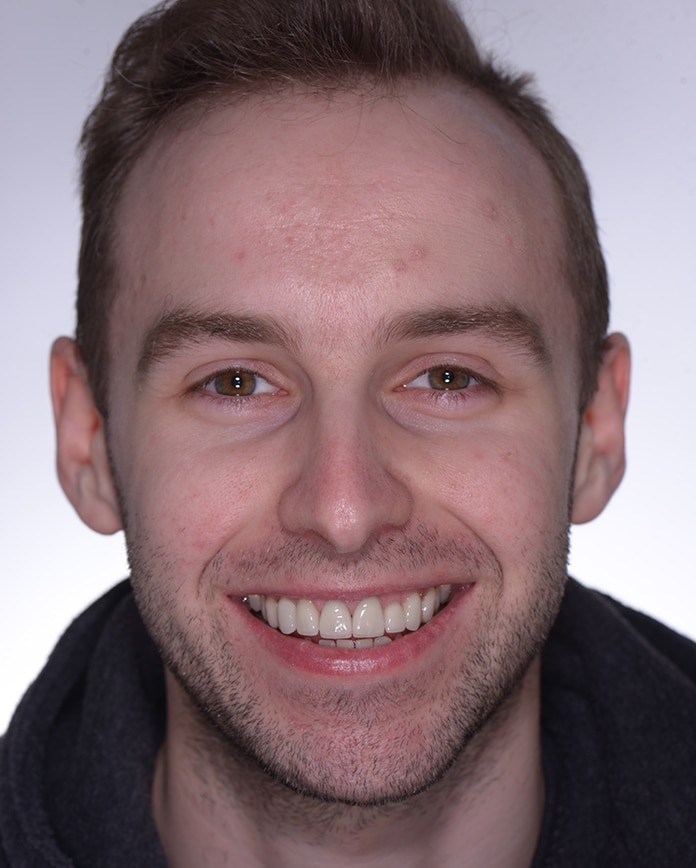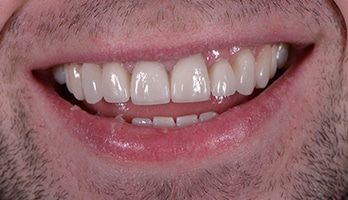 Dental Problems: Missing front tooth, gaps and uneven front teeth
Our Approach: Bone Grafting, Dental Implant, porcelain veneers & crowns and laser gum lift
Restoration with Porcelain Crowns
When the structure of a tooth is compromised by fracture or has been weakened by previous restorative dentistry the dental crown is often a sought-after solution. Both functional and aesthetically pleasing, the crown can be used to whiten, reshape and realign existing teeth. For stained teeth, teeth with minor imperfections and teeth that have been severely damaged, porcelain veneers or composite bonding provides an excellent restoration option for many patients.
Our approach to cosmetic dentistry involves the Biomimetic approach where we can save the integrity of the good tooth structure and avoid crowns – when fitting dental crowns, much of the natural tooth structure is removed. We do not like to damage an otherwise healthy tooth. However, crowns remain an effective treatment for badly fractured and weakened teeth.
Candidates for a Dental Crown
Patients who require significant changes to the alignment of their teeth
Patients who have experienced a bite collapse
Yellow or discoloured teeth
Misshapen teeth
Candidates with healthy gums
Real People, Real Smiles At Prosmiles
Affordable Dental Crowns at ProSmiles Melbourne
At ProSmiles we are committed to premium quality products and materials. The cost of your crown will be determined by the type of materials and crown that is used. Producing precision crafted crowns from our Melbourne based master ceramists, the expert team at ProSmiles endeavour to exceed expectations while striving for competitively priced treatments.
Advanced dental technology now produces crowns that are more natural in appearance and durable in application. As a holistic dentistry clinic, we take pride in the quality and craftsmanship of our crowns, providing the best dental care in Melbourne.
Porcelain Dental Crowns Collingwood
When embarking on your crown treatment plan, we must first ensure the dental restoration is affixed to a solid, healthy base. Our assessment will ensure the removal of any decay and deteriorated material before the preparation and impressions are created for the crown. Our dental crowns are then manufactured by a carefully selected quality laboratory based in Melbourne. Once crafted the crown is then fitted and fixed into place.
At ProSmiles we proudly offer a range of crowns to suit your needs. Before proceeding we will assess gum health, tooth location and the extent of the tooth damage. These variables will influence the final choice. The choice involves the aesthetically superior ceramic crown where metal is not exposed (however, they may be susceptible to chipping in comparison to metal ceramic options).