Teeth Whitening Melbourne
Zoom teeth whitening for only $399
Call now for your free 15 minute teeth whitening consultation
Enhance Your Smile with Professional Teeth Whitening
Are your teeth discoloured? Having a bright, brilliant smile can be achieved with tooth whitening. Who doesn't want a healthy, dazzling smile?
Professional teeth whitening by a dentist, when done right can help you achieve a beautifully bright smile that supports self-confidence and esteem.
Teeth Whitening Treatments at ProSmiles, Melbourne
Ageing and persisting stains from foods such as coffee, tea and red wine can make your teeth look dark, discoloured and dull.
At ProSmiles, Melbourne, we offer safe, non-invasive and affordable teeth whitening treatments to restore the natural colour and appearance of your teeth.
Zoom Teeth Whitening Melbourne
At ProSmiles, we offer trusted zoom in-chair teeth whitening options.
Safe and affordable, zoom whitening Melbourne for only $399
Zoom teeth whitening gives instant whitening results which can then be maintained with our take home whitening trays
An ideal teeth whitening option for people who are time poor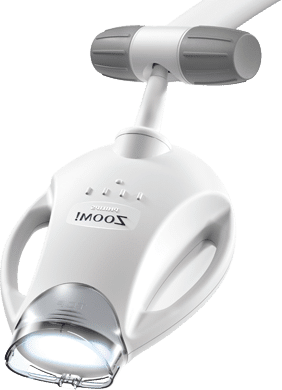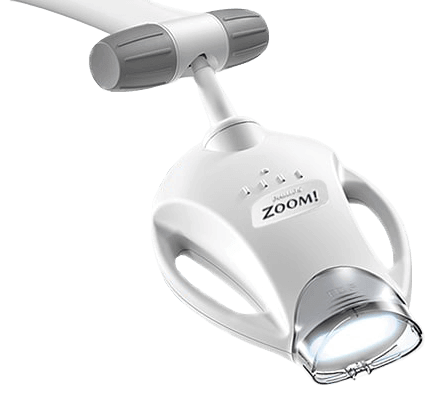 Choose ProSmiles for Zoom Teeth Whitening Melbourne
At ProSmiles, we undertake a thorough and detailed approach to your teeth whitening treatments.
Free 15 minutes teeth whitening consultation
Our experienced dentist will assess clean and remove any stains from your teeth
We ensure your teeth are decay free before your teeth whitening procedure
We are the affordable dentist in Melbourne offering Zoom Teeth Whitening for only $399
Take Home Teeth Whitening
At ProSmiles, Melbourne, we also offer quality take-home teeth whitening products. Our team will make a custom-made tray specific to you, to hold the bleaching solution over your teeth.
Can be used on its own or as a top-up after your zoom teeth whitening
May take a week or two for a noticeably whiter smile
Affordable take-home teeth whitening in Melbourne for only $199
Advanced Technology Producing Quality Solutions
Effective LED teeth whitening which produces vibrant pearly whites
Immediate results with quality after care
LED in-chair whitening
Take home whitening option
Internal bleaching for teeth discolouration
Lightens enamel and discoloured dentin
Zoom Teeth Whitening Procedure
Teeth whitening that delivers instant results! It's pretty simple!
When you visit ProSmiles Dental for teeth whitening, our experienced dentist will first make sure that your teeth are clean and gums healthy.
We will then apply a special zoom gel which is activated by the zoom LED light.
Depending on your comfort, we perform up to 4×15 minute teeth whitening sessions, while you relax and listen to music of your choice.
Free 15 Minutes Teeth Whitening Consultation
At ProSmiles, Melbourne, we are dedicated to achieving a fresher, brighter and healthier smile for our clients. Come in and see the team!
Teeth Whitening Melbourne with ProSmiles
Prices may be subject to variation. For BUPA, Medibank, and AHM members we adhere to the recommended fee schedule to maximise your rebate.
$399 – In Chair Zoom Teeth Whitening
Prices may be subject to variation. For BUPA, Medibank, and AHM members we adhere to the recommended fee schedule to maximise your rebate.
$199 – Take Home Teeth Whitening
Affordable teeth whitening in the comfort of your home. Your desired white smile may take between 7 to 14 days.
Affordable Teeth Whitening Collingwood
Melbourne's preferred teeth whitening specialists, ProSmiles, use industry specific technologies that are cost effective and offer beautifully white teeth to be envied.
The consumption of wine, tea, and coffee may lead to a penetration of the enamel and negatively impact the colour of your dentin. At ProSmiles, we assess your lifestyle, health, and diet to help guide you towards a smile that exudes confidence, health, and success. At our state of the art clinic in Collingwood we offer both take-home and in-chair whitening to accommodate your preference and circumstance.
Brilliant White Teeth That Demand Attention
For more noticeable results, we recommend that you book your scale and clean before proceeding with your teeth whitening treatment. We will assess, clean, and remove any stains while ensuring your teeth are free of decay before carrying out your teeth whitening procedure.
We are committed to offering our patients only premium quality whitening products. These products are market leading and have been used successfully on millions of patients worldwide, delivering results up to 8 shades lighter. While cheaper teeth whitening treatments may cost less, they may adversely affect your teeth and gums. However, our teeth whitening treatments of choice protect teeth enamel and enhance your overall oral hygiene.
Premium Quality Teeth Whitening Treatments
From a Hollywood smile to a natural looking radiance, our selection of teeth whitening treatments will restore natural looking colour and for those who opt for optimal whitening, a brilliant whiter than white smile. At ProSmiles, we employ three approaches, they are:
Vital ApproachA more common approach that involves a bleaching process directly applied to the tooth surface. This approach involves treating only living teeth.
Non-Vital Approach We can also successfully treat patients who have experienced discolouration due to pulpal tissue death which has required a root canal treatment. This approach involves a tooth that is no longer living.
Composite Approach This is a combined solution where we treat both living and non-living teeth simultaneously.
Experience our Teeth Whitening in Melbourne for Optimal Results
In Chair WhiteningAt ProSmiles we use a state of the art LED teeth whitening system that emits a special light, expertly bleaching your teeth with precision. Achieving noticeable results in an hour, our in-chair whitening treatment is an ideal solution for the time poor professional.
Take-Home Whitening Products for Home Use Our take-home tooth whitening products feature a custom fitted tray which is worn over your teeth while you sleep. With a carefully chosen bleaching solution, you can whiten at your leisure or schedule an appointment for a follow up with our in-chair whitening procedure after a few months