Dental Clinic Near Glen Waverley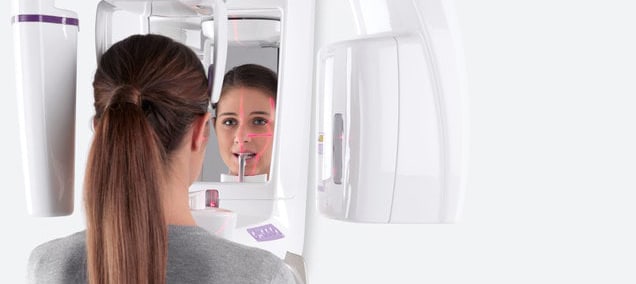 We are committed to providing high-quality dental services to all community members in Glen Waverley Vic, Australia.
Glen Waverley has become a highly sought after place to live in the south-eastern suburbs of Melbourne. It is 21 kilometres from the CBD and has a reputation as a very liveable area, being still within reach of the city while also having beautiful country areas virtually on your doorstep.
It is fortunate in having a modern train station with a regular service into the city making it possible to commute fairly easily, although working from home in Glen Waverley would be great. There is a nice shopping centre with all the essential shops you need, and you can enjoy some good cafes and restaurants as well.
ProSmiles in Glen Waverley is a dental clinic dedicated to transforming even the most complicated smiles. Our dentist glen waverley of highly trained professionals are constantly learning and utilising the latest technologies in modern dentistry to help patients achieve their dream smiles.
At ProSmiles, we educate our patients on the best ways to care for their dental health. To do so, we assess all your dental health needs and find the very best solutions for your teeth. In addition, our dental clinic in glen waverley offers many treatments, including general, cosmetic, and emergency dentistry services. So no matter what dental issue you're dealing with, our dental team at glen waverley can get the job done. 
At ProSmiles, our cosmetic dentistry services in glen waverley are transformative and leave all patients satisfied with their smiles. We aim to assist all patients in their dental health journey and help them attain the smile they have always dreamt of. With our services, you will be able to smile confidently without having to worry about damaged, crooked, or cracked teeth.
Our dentist glen waverley team uses the most advanced technology and equipment to transform the aesthetics of your teeth and restore the natural appearance of your smile. With our years of experience, we understand how to solve various cosmetic dental issues. Choose from our range of cosmetic dentistry procedures, including: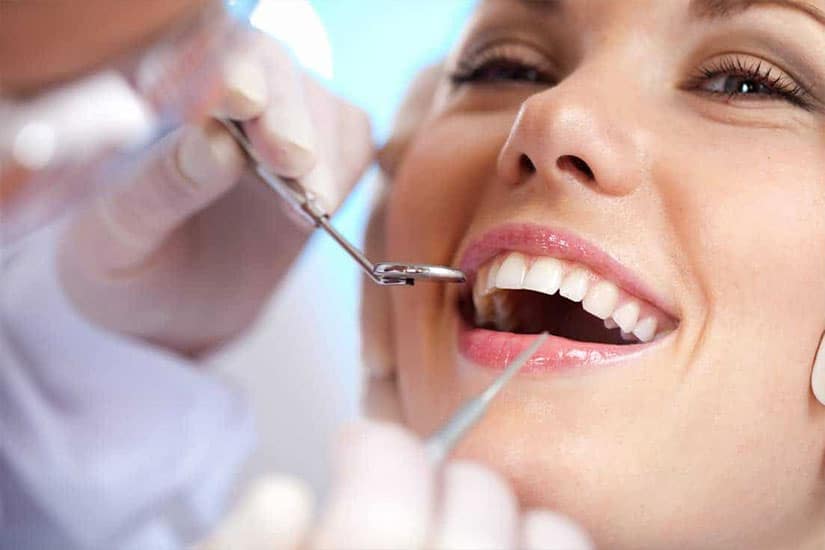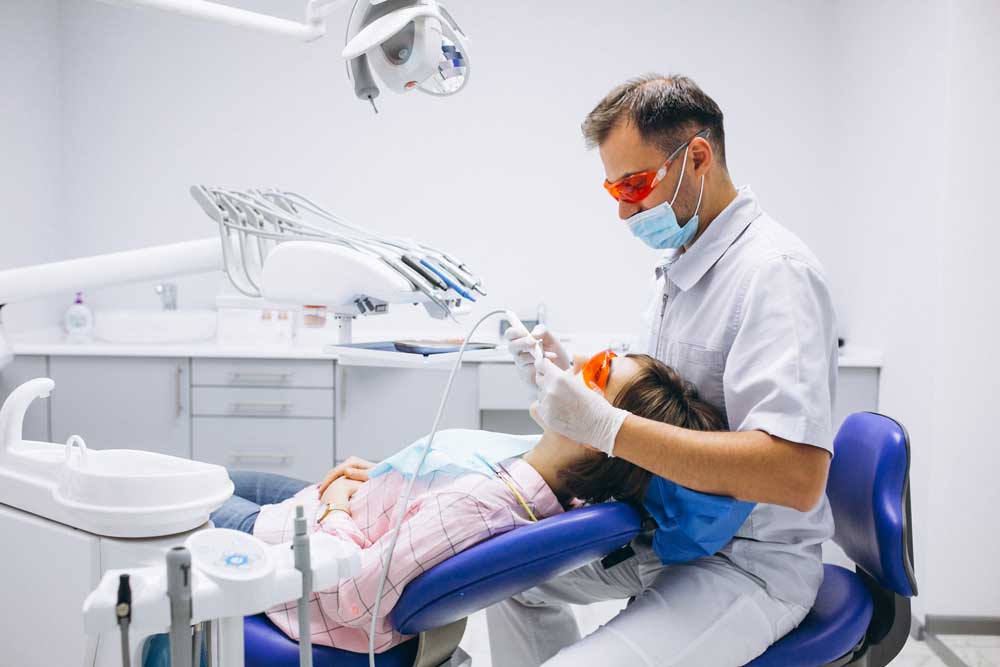 Dental emergencies can be tricky to understand, especially when you don't know what to do. To keep your dental health protected at all times, you must stay connected to a premium dental clinic in your area that offers emergency dental support. At ProSmiles, we provide emergency dental care to all patients in Glen Waverley.
Our emergency dentists are professionals in their field and understand how to solve even the most difficult dental emergencies. We will find the best method to stop your teeth from deteriorating further. 
We can help with the following dental emergencies: 
A tooth abscess

Infected gums

Broken teeth 

Wisdom teeth pain 

Knocked-out or chipped tooth
Are you struggling with crooked, chipped, or damaged teeth? At Glen Waverley Dentist, we provide patients with veneers as an effective and functional solution. Our veneers are high-quality and will transform the appearance of your smile. We offer two types of veneers to our patients so they can choose the material that suits them best.
Porcelain veneers are created into thin shells that are attached to the surface of each tooth. Our porcelain veneers will rectify a range of aesthetic issues and provide a transformative look you will love. If you're struggling with chipped or broken teeth, porcelain veneers are the ideal solution for a permanent fix. Our porcelain veneers are a customised fit to suit all unique smiles. 
Porcelain veneers are: 
Incredibly durable 

Stain-resistant

Last for years 
Porcelain veneers are an expensive alternative to traditional resin veneers as they are more durable and long-lasting.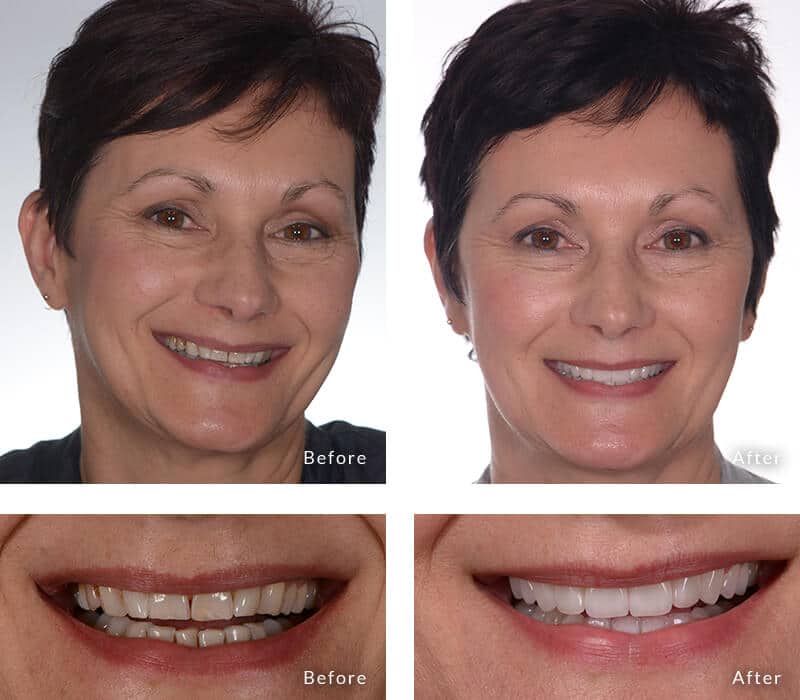 Are you looking for a high-quality dentist Glen Waverley to porcelain veneers? For the best results, choose composite veneers from ProSmiles. Composite veneers are made from resin material and will repair the structure of your teeth. This allows for a more attractive smile that will help you feel more confident. In addition, resin veneers utilise composite bonding processes to ensure the best fit.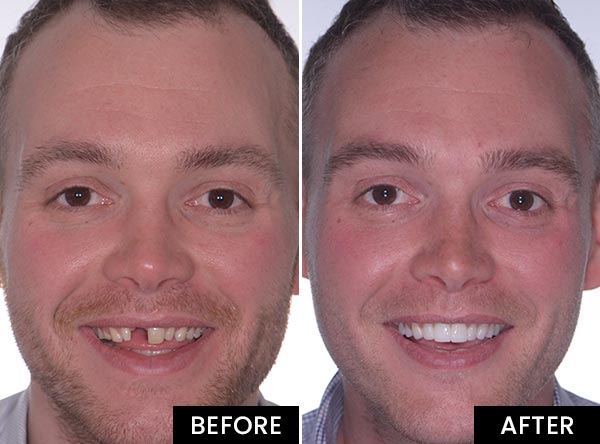 Are missing teeth lowering your sense of confidence? Spaces between your set can become a major insecurity for many people. Don't let this happen to you. Instead, choose dental implants from our Glen Waverley dental clinic today for a permanent solution you will love. Dental implants are securely placed into your gums and will enhance the visual appeal of your smile.
Are you missing all your teeth and searching for the best replacement Dentist Glen Waverley? With All-On-4 dental implants, you can take back your confidence. All-On-4 is a complete restoration procedure designed to form a whole new set of teeth. With just four dental implants, you'll have a fully functioning set of teeth once again.
Are you searching dentist glen waverley for straighter teeth? Avoid the hassle of dealing with traditional braces and opt for an innovative Invisalign treatment instead. With Invisalign, you will be required to wear different sets of aligners that will gently push your teeth into the appropriate position. Hence, in just 18 months, you'll have a completely straight set of teeth.

We Provide A Wide Range Of Orthodontist Dentistry For All Ages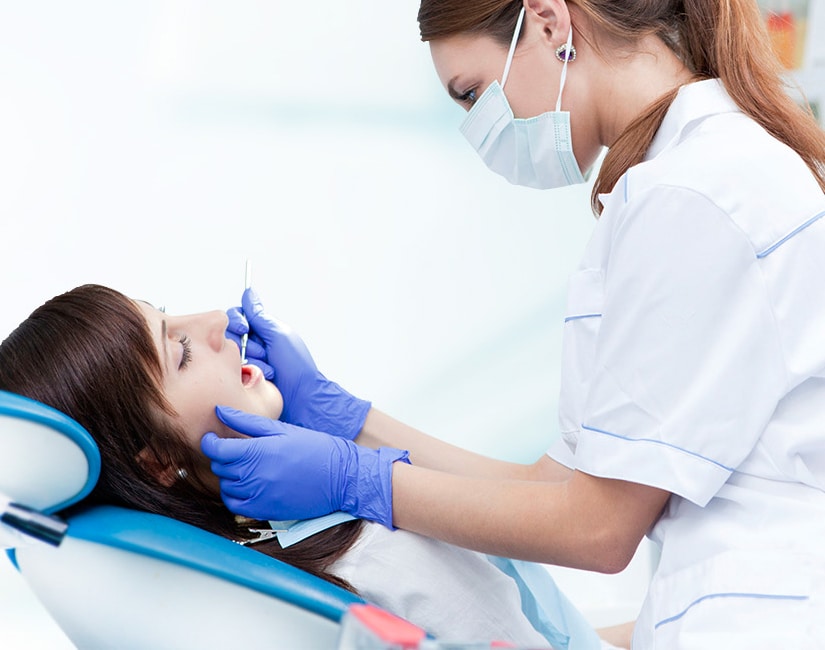 ProSmiles have an excellent reputation with families as we understand the needs of children and provide a supportive, friendly, and caring environment.
We also understand the needs of the older members of our community, being able to offer a wide range of options for more involved procedures for repairing damage, providing dentures, and undertaking a range of cosmetic dentistry.
It is important for you to see a dentist regularly and it should be recognised that there is a relationship between your oral health and your general wellbeing.
We work closely with our patients ensuring that you are fully informed before you make any decision regarding dental procedures. Our dentist Glen Waverley offers value-based solutions with competitively priced treatment options that are individually tailored to your circumstances.
You can discuss your concerns and requirements with one of our highly skilled dentists in Glen Waverley. We have leading orthodontic methods for different dental issues. If you would like advanced teeth whitening or dental implant procedures, we offer highly effective options.
ProSmiles are also available to provide you with dental implants, fillings, Invisalign, sleep dentistry, braces, All-on-4 dental implants, wisdom teeth removal, repairing teeth, crowns, and much more.
What types of payment are accepted at your clinic near Glen Waverley?
We accept all traditional forms of payment, including cash and card. We may also be covered by your health insurance provider. To find out for sure, it is best that you speak with your provider to ensure you are covered for dental. For more on payment options, contact us.
What sort of orthodontics do you provide near Glen Waverley?
We offer many forms of orthodontics, including Invisalign and metal braces. We understand that each set of teeth is unique and requires a personalised solution. Therefore, we will assess the state of your teeth before finding the most suitable orthodontic option for you.
Why should I pick you as my Glen Waverley dentist of choice?
Choose ProSmiles as your go-to dental clinic. Our experienced dentists have transformed many smiles and are always ready to find the best solution for all dental issues. We will create a personalised dental plan for your teeth and help you achieve your dream smile.
Do you provide emergency treatment for patients from Abbotsford?
Yes. We provide emergency dental services for all patients in the locality. If an emergency occurs, such as a knocked-out tooth, we're here to help. Our emergency dentists have years of experience and understand how to restore your natural smile.
Do you offer teeth whitening treatments for Abbotsford patients?
Yes. To help you achieve your dream smile, we offer teeth whitening sessions to our patients. Teeth whitening will enhance the natural beauty of your teeth and help your smile glow. Often, habits such as smoking or drinking beverages such as wine and coffee can stain the teeth. Hence, getting a clean and opting for teeth whitening can enhance your teeth's visual appeal.
Do you provide dental implants for Abbotsford patients?
ProSmiles provides dental implants for replacement and restoration purposes. If you are missing teeth and struggling with functional or aesthetic issues, our dental implants are an appropriate solution. We also provide All-On-4 dental implants for a complete mouth restoration option.
What insurances do you accept?
At ProSmiles, we accept all common health insurance funds, including Bupa, Medibank, and more. It is important that you understand what dental procedures are covered by your health insurance fund. Hence, you must talk to them before undergoing a procedure with us to ensure your fees will be covered. 
If you have any queries about our dental services in Glen Waverley, contact us by calling (03)8613 3416 and one of our friendly staff will help you. If you would simply like to make an appointment for a consultation at our nearby clinic in Collingwood, then you are also able to use our online booking system. For more information on our dental clinic in Glen Waverley or any of our treatments, contact our professionals at ProSmiles today or call us on (03) 8613 3416.