Dental Clinic Near Malvern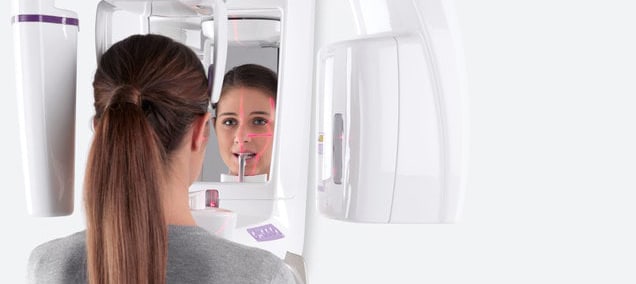 We provide dental services to clients in the Malvern area. We know how important it is to be able to access quality dental services.
Malvern is an inner suburb located eight kilometres to the south-east of Melbourne's CBD. It is a family-friendly neighbourhood, with excellent transport options with trams and trains running directly into the CBD and it has a good choice of shops and restaurants. There are plenty of green parks and it is still close to the city. It is good for the daily commute if needed and would also be a great place to be able to work from home.
There are also lots of great shopping at Glenferrie Street with a range of boutiques, as well as grocery stores, hairdressers, and cafes. You are close to the beach at St Kilda as well as Sandringham and Brighton. There is also a wider range of restaurants to choose from in the area.
Are you looking for a high-quality dental clinic in Malvern? At ProSmiles, our team is equipped with the best skills to transform your smile successfully. We are constantly growing our practice and learning new skills to enhance our patient's smiles and restore their natural features. 
Our dentist Malvern will use our experience and expertise to educate patients on the best ways to improve dental health care and maintain the functionality of their oral health. To ensure we gather the best solutions for our patients, we conduct one-on-one consultation sessions where we assess the state of your teeth and create personalised treatment plans. Our dental clinic in Malvern offers an impressive range of treatments, including general, cosmetic, and emergency dentistry. For more, join on ProSmiles dental clinic today.
At ProSmiles, we provide our patients with transformative cosmetic dentistry services in malvern. We understand that damaged and unappealing teeth can leave patients dissatisfied with their smiles. Therefore, we want to help you throughout your oral health journey by offering the best services in the area. We guarantee that when you pick our cosmetic dentists, you'll be smiling confidently once again.
Our malvern dentists utilise the most advanced technology to resolve aesthetic issues and enhance the visual appeal of your teeth. This will help you attain your dream smile – no matter how complicated your situation may be. Choose from our vast range of cosmetic dentistry treatments, including: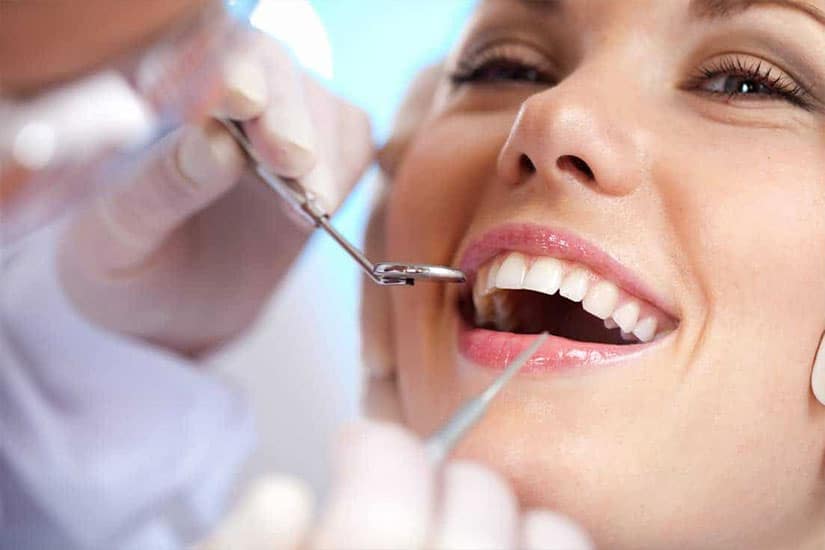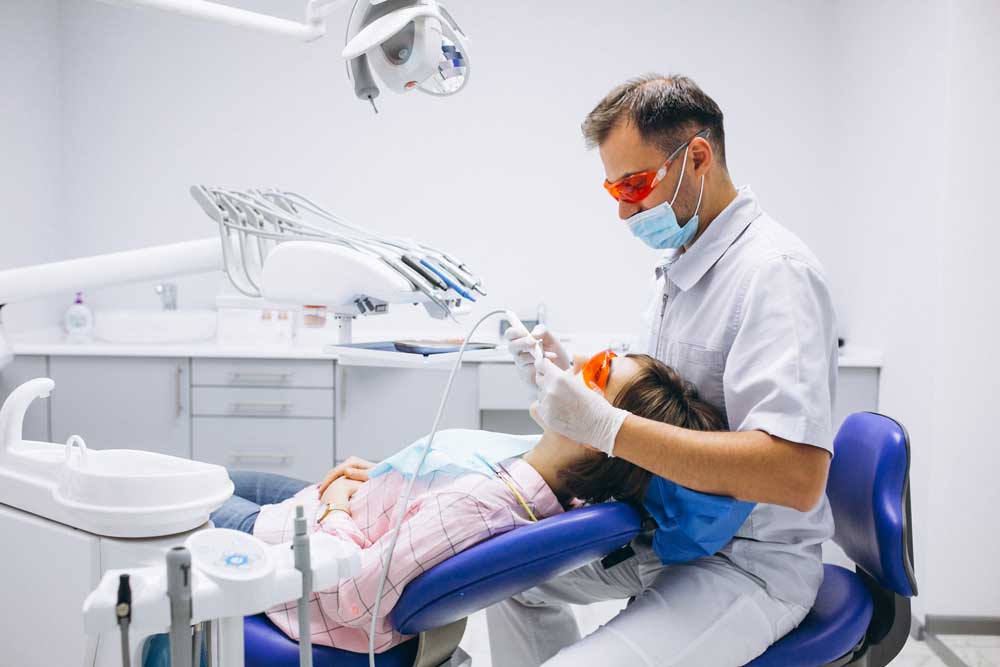 Dental emergencies tend to occur when we least expect them. Hence, you should stay prepared by connecting with a high-quality emergency dentist in your area. At ProSmiles, our dentist Malvern team is skilled in all facets of dental health and will solve your dental emergencies whenever needed. 
We are professionals in our field and understand the importance of finding the most appropriate solutions for your dental issues. Therefore, we will use our skills to stop your teeth from deteriorating further. 
We can help with the following dental emergencies: 
A tooth abscess

Infected gums

Broken teeth 

Wisdom teeth pain 

Knocked-out or chipped tooth
Are you sick of dealing with crooked, chipped, or damaged teeth? By teaming up with ProSmiles, we can provide you with high-quality veneers as an effective solution. Veneers are permanent replacements that will transform the visual appeal of your smile. Our Malvern Dentist offers two types of veneers, each made from a different material.
Porcelain veneers are thin shells placed on the front of each damaged tooth. Our porcelain veneers are perfect for easily rectifying various aesthetic issues, including chipped and broken teeth. When you want a transformed look, choose porcelain veneers from ProSmiles. 
Our porcelain veneers are: 
Incredibly durable 

Stain-resistant

Last for years 
Porcelain veneers are an expensive alternative to traditional resin veneers as they are more durable and long-lasting.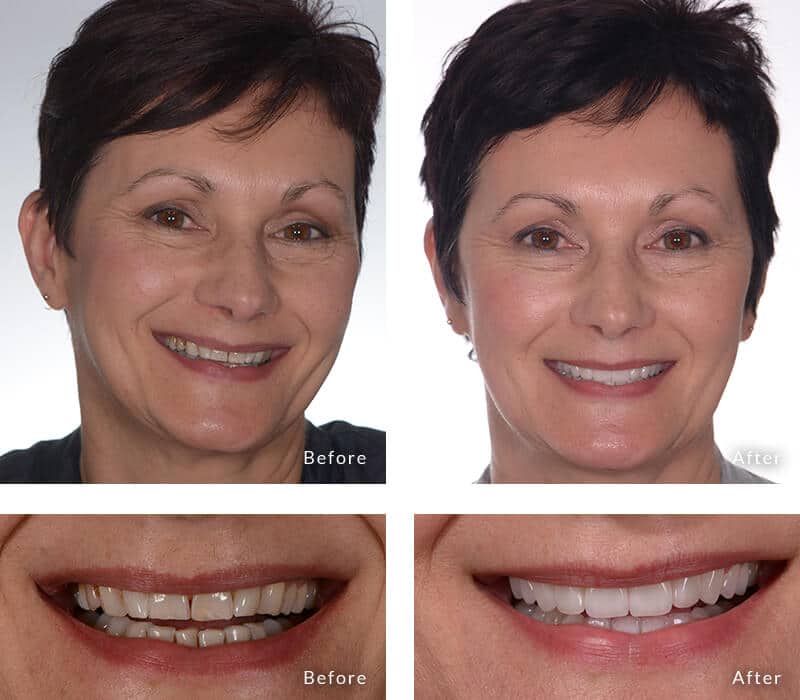 If porcelain veneers don't seem like the right option for you, we also provide patients with composite veneers as a great alternative. Composite veneers are transformative and will solve many aesthetic issues. They are made from resin material and utilise a composite bonding process to create the best fit.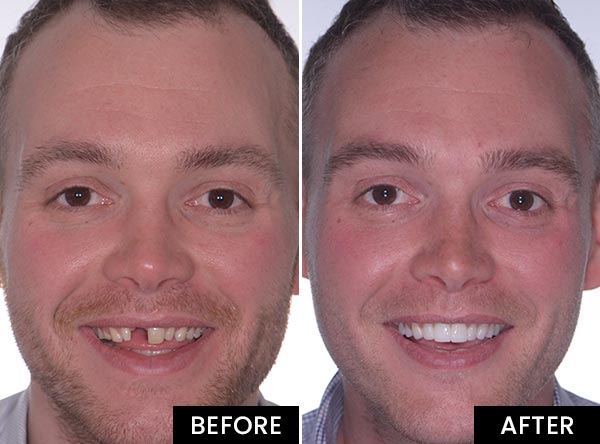 Are you missing teeth and feeling less confident about your smile? Huge gaps between teeth can cause major issues and insecurities. Don't let this happen to you. Instead, choose dental implants from Malvern Dentist at Prosmiles for a permanent solution you will love. The dental implants will be permanently secured into your gums and restore the natural appeal of your smile. 
Has old age made you lose all your teeth? If you're looking for the best replacement dentist in Malvern, then choose All-On-4 dental implants from ProSmiles today. All-On-4 is a complete restoration process that provides patients with an entirely new set of teeth. With the addition of just four dental implants, you'll obtain a functional new smile. 
Have you been dreaming of a straighter set of teeth? If you're looking for a high-quality metal braces in Dental Clinic in Malvern, then choose the Invisalign treatment from ProSmiles today. Our innovative Invisalign procedure is transformative and non-invasive. You will simply need to wear a different set of aligners every two weeks. These aligners will gently push your teeth into the right position and ensure you obtain a perfect smile in just 18 months.

Comprehensive Dentistry in Malvern East.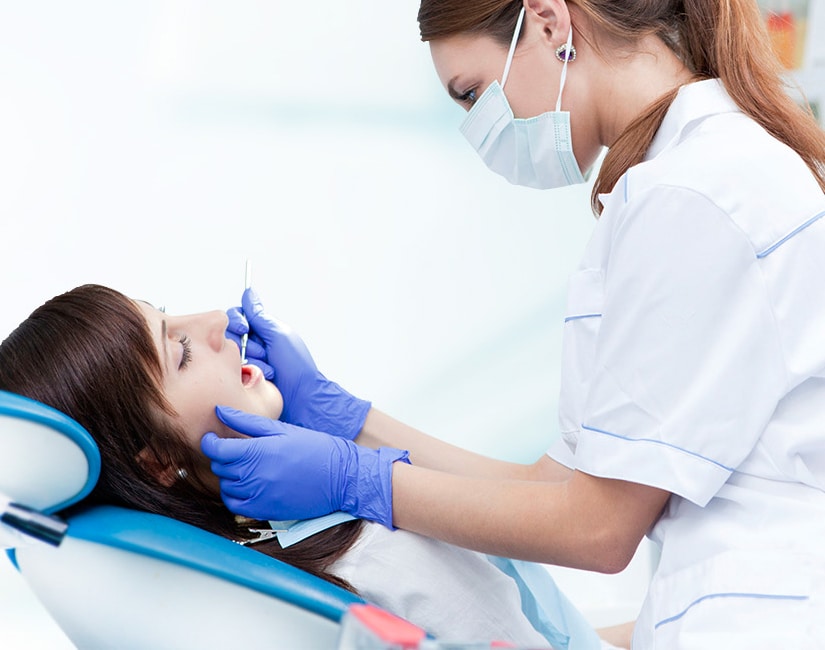 Whether you require general dentistry such as check-ups or teeth whitening, or if you are considering more involved procedures, ProSmiles is an excellent choice. We are focused on providing leading-edge services to our clients. As part of our activity, we have invested in new technology and our Malvern dentists are committed to ongoing professional development to ensure their skills are at the forefront of modern dentistry. We offer competitively priced dental treatment options that are individually tailored to your circumstances.
As part of our responsibilities, we like to inform and educate our clients, helping you to be able to assess your dental treatment options in an open and transparent manner. Through restoring oral harmony, our holistic approach recognises the synergy between your oral health and your overall well being.
What types of payment are accepted at your clinic near Malvern?
We accept all traditional forms of payment, including cash and card. Additionally, there is a high chance that your health insurance provider could cover us. To find out, you should speak to your provider about whether they cover dental. For more on payment options, contact us.
What sort of orthodontics do you provide near Malvern?
We offer many forms of orthodontics, including Invisalign, metal braces, and more. However, we understand that all teeth are unique, and therefore, orthodontics should be personalised based on the state of each person's oral health. Hence, we will first conduct a one-on-one consultation before deciding on the best orthodontic treatment for your teeth. 
Why should I pick you as my Malvern dentist of choice?
ProSmiles is a high-quality dental clinic in Malvern. With our years of experience in the dental industry, we can easily help you attain your dream smile by solving any dental issues you may be facing and enhancing your overall oral health. In addition, our team will create a personalised dental plan which will help you obtain your dream smile. 
Do you provide emergency treatment for patients from Malvern?
Yes. We provide emergency dental services for all patients in Malvern. Whether you suffer from a chipped, knocked-out or painful tooth, our team is ready to tend to all dental emergencies. Our emergency dentists have years of experience and are always ready to tend to your dental needs.
Do you offer teeth whitening treatments for Malvern patients?
Yes. ProSmiles offers high-quality teeth whitening treatments to all patients. We understand that a brighter smile means more confidence, and therefore, we want to help with this journey. We believe that a professional clean and whitening session can significantly change how your teeth look. Book a whitening appointment with our team today. 
Do you provide dental implants for Malvern patients?
Yes. We provide dental implants at our clinic for all patients, no matter how complicated their smile problems may be. Whether you require a single tooth implant or a complete mouth restoration with All-On-4 implants, we're the team for the job. Our dental implants procedures are completely safe and transformative.  
What insurances do you accept?
At ProSmiles, we accept all common health insurance funds, including Bupa, Medibank, and more. To ensure your health insurance covers us, it is important that you check before commencing any dental treatments.
If you would like to know more about the services offered by ProSmiles, contact our clinic in by calling (03)8613 3416 during normal business hours or by using the contact forms on our website. For more information on our dental clinic in Malvern or any of our treatments, contact our professionals at ProSmiles today or call us on (03) 8613 3416.