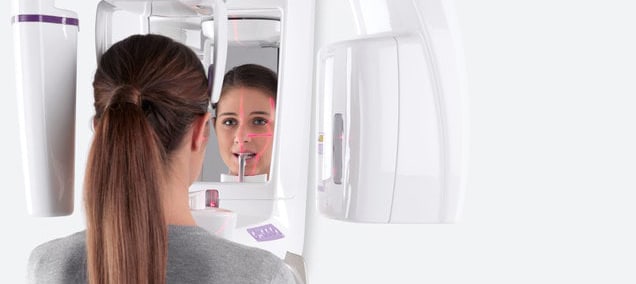 We think that Dentist in Abbotsford is a hidden gem in inner city Melbourne with a great community spirit and a friendly atmosphere throughout the suburb. It is located only two kilometres to the east of the CBD, and has a mix of Victorian terraces, industrial style architecture, trendy cafes, hip bars, and child-friendly green spaces.
ProSmiles provide dental services to the residents of Abbotsford as part of the region that we cover from our clinic. If you are looking for quality dental services in the Abbotsford region, then you should contact ProSmiles.
At ProSmiles, our dentist Abbotsford is designed to help all patients transform the look and functionality of their teeth. Whether you're struggling with crooked, misshaped, or misaligned teeth, our team at ProSmiles is here to help. With our variety of treatments and dental professionals available to aid, you'll be showing off your dream smile in no time.
Our dental clinic focuses on high-quality treatments, including cosmetic and emergency dentistry. In addition, we provide services, such as Invisalign, veneers, dental implants, and more. Start your journey to a brighter smile today by visiting our dentists.
At ProSmiles, we deliver life-changing, smile-transforming cosmetic dentistry services in Abbotsford. We are constantly focusing on creating healthy smiles that match the structure of your face and help you stay confident. An overly damaged smile can be aesthetically unappealing, leading to various problems, including insecurity and reduced functionality. 
However, the our dentist team at Abbotsford utilises the latest technology and the most innovative procedures to seamlessly transform the look of your teeth and provide you with a smile you will adore. With our extensive experience and access to premium materials, there is no smile that we cannot fix. Choose from a range of cosmetic dentistry procedures, including: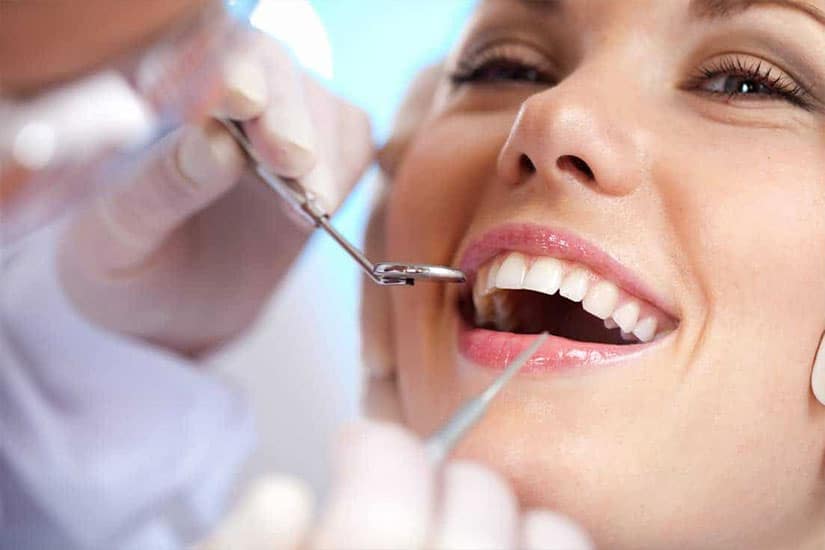 Talk to our Abbotsford cosmetic dentists today about your aesthetic issues, and we will derive a customised treatment plan that works for you. We understand that each smile is unique and requires complete care. Hence, when it comes to transformation and helping you achieve your dream smile, our dentist abbotsford team is ready to take on any challenge. Contact our cosmetic dentists today for more information.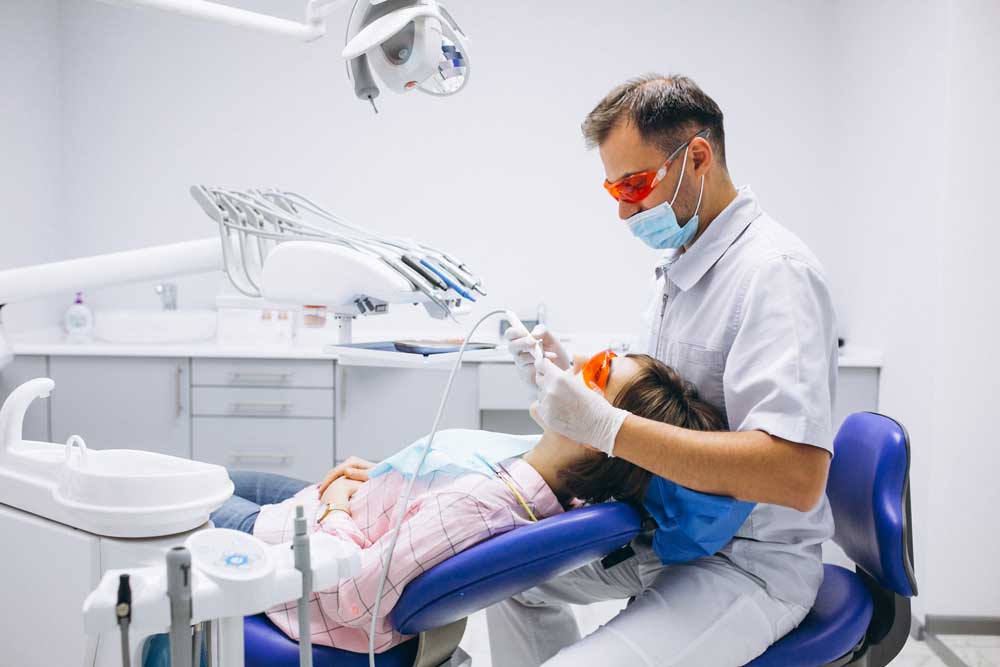 Dental emergencies can occur at the most unexpected times. Usually, a dental emergency may seem stressful, especially when it's sudden and results in something severe, like a knocked-out tooth. Therefore, it is important that you have a high-quality dental clinic in abbotsford readily available to tend to your dental needs whenever they may occur. 
At ProSmiles, our emergency dentists are professionals in their field and have spent years mastering the art of dentistry. We provide efficient dental services in abbotsford, that will allow us to evaluate the extent of damage caused to your teeth and find an appropriate solution to ensure your oral health does not deteriorate further. 
Dental emergencies you may face include: 
A tooth abscess

Infected gums

Broken teeth 

Wisdom teeth pain 

Knocked-out or chipped tooth 
If you experience any of these issues, you must contact an emergency dentist in Abbotsford right away. At ProSmiles, we put our patients first and ensure their dental health is well cared for. For more information, talk to our emergency dentists in abbotsford today.
Are you struggling with crooked, chipped, or damaged teeth? At ProSmiles, we have the perfect solution to any of these problems. With our state-of-the-art veneers treatment in, you can easily transform the look of your smile. Our Abbotsford dental clinic offers two distinct veneer options that provide the same great benefits but differ in application.
Porcelain veneers are ultra-thin shells attached to the surface of your teeth. These porcelain shells will mend your aesthetic issues and transform the overall look of your smile. Porcelain veneers can address multiple dental concerns and provide greater aesthetic appeal with just one treatment. Each set of porcelain veneers is customised to fit your teeth' shape and will create a permanent smile makeover that you will love. 
Porcelain veneers are: 
Incredibly durable 

Stain-resistant 

It will last for years 
Porcelain veneers are more expensive than the resin alternative as they are created from a stronger material. Hence, for a permanent solution, you can trust, choose porcelain veneers in Abbotsford from ProSmiles today.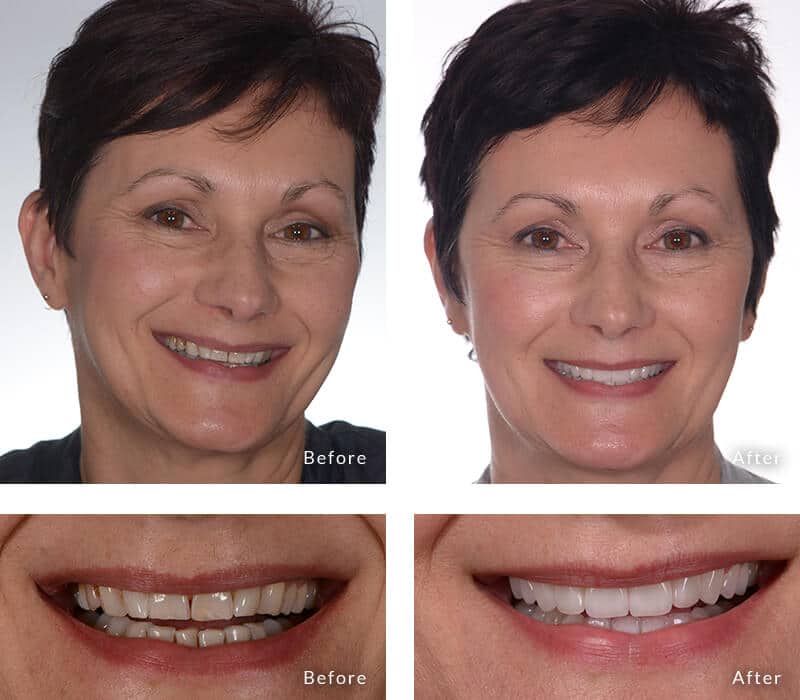 If you're searching for a more affordable cosmetic veneers in Abbotsford, then opt for composite veneers. Made from resin material, composite veneers will repair the structure of your teeth while ensuring create an aesthetically pleasing smile. Resin veneers utilise composite bonding to accurately rectify the natural appearance of your teeth and get your smile glowing.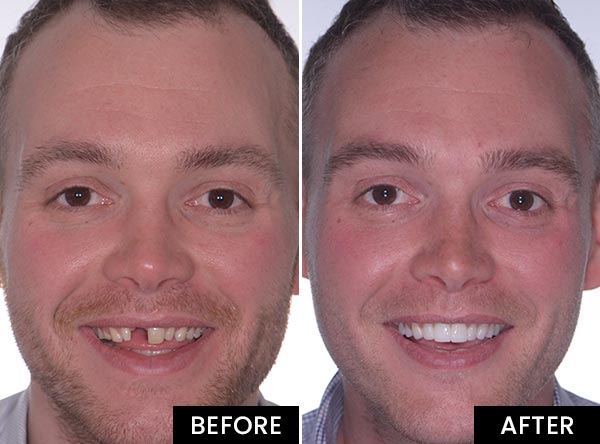 Are you tired of missing teeth hindering your smile? Take back your confidence with the dental implants treatment at Abbotsford. Dental implants are permanent and natural-looking replacements that restore your smile's functionality and visual appeal. They are a long-term solution and can replace a single tooth or multiple teeth when needed. 
All-On-4 dental implants are an ideal solution for when you need to replace your whole set of teeth. This is a complete mouth restoration procedure that utilises advanced technology to provide you with a new set of teeth. With just four dental implants, you can attain your dream smile. 
Do you want straighter teeth but are not interested in traditional metal braces? Braces can be uncomfortable as it requires the addition of brackets and wires. Instead, opt for Invisalign, which utilises aligners to gently push your teeth into their correct position. After 18 months, you will have a straighter set of teeth and a smile that you will love. Talk to our Abbotsford dentists today for more information on the Invisalign treatment at Abbotsford. 

Treatments Our Dentist Can Provide You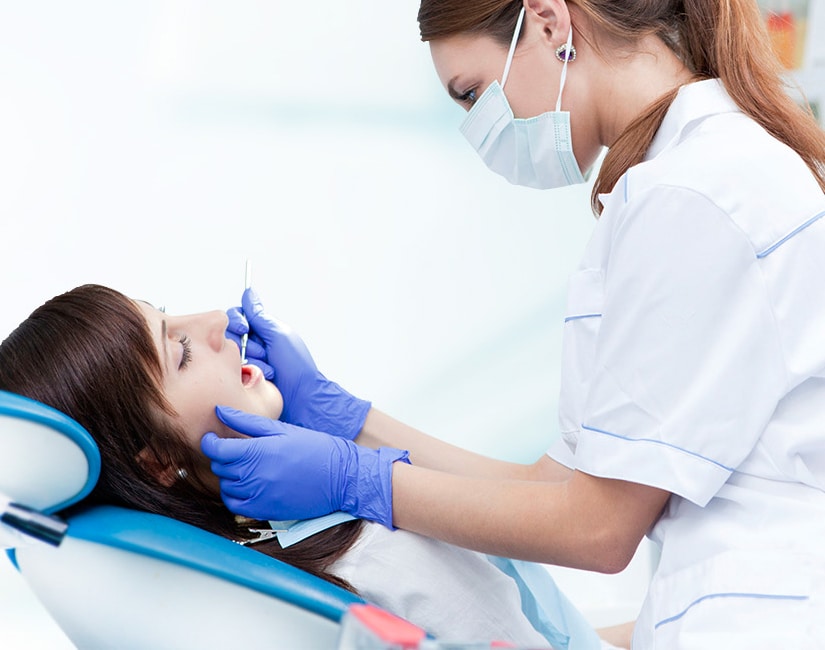 If you are looking for general dental in Abbotsford to work such as a check-up or perhaps teeth whitening or work on a filling, then we are very qualified for this work.
We offer competitively priced services and if you need more involved dental work, then you will find our value-based solutions to be a great option.
We understand that there may be a range of factors that may influence your decisions and we will individually tailor our work to meet your needs and match your circumstances.
We recognise that a smile can be a very important part of our lives. We have a holistic approach recognising that oral health can impact more broadly on our wellbeing.
Part of our responsibility is ensuring that we inform and educate our clients so that you are in the best position to make a clear decision about the best holistic dental treatment abbotsford to achieve the outcomes you need.
What types of payment are accepted at your clinic near Abbotsford?
At ProSmiles, we accept all traditional forms of payment. This includes cash and card. We also accept various health insurances to ensure you are fully supported when it comes to paying for your dental treatments. For more information on payment options, contact us today. 
What sort of orthodontics do you provide near Abbotsford?
Our dental clinic offers various orthodontic procedures to all patients. This includes Invisalign and traditional metal braces. Our dentists will assess your dental health through a one-on-one consultation session and find the most suitable orthodontic method to rectify your teeth. For a straighter smile you'll love to show off, choose orthodontics from ProSmiles today. 
Why should I pick you as my Abbotsford dentist of choice?
ProSmiles is a professional dental clinic with years of experience in all dental fields. We have helped many patients transform their dental health and find the solution to a range of complications. We work hard to restore aesthetic appeal and functionality for every set of teeth and create personalised treatment plans to match all patient needs.
Do you provide emergency treatment for patients from Abbotsford?
Yes. Our team provide emergency dental treatment and are readily available to tend to all emergency needs. We understand that dental emergencies can occur when we least expect them. Therefore, our team is here to help restore functional issues, such as a chipped or knocked-out tooth.
Do you offer teeth whitening treatments for Abbotsford patients?
Yes. To help you achieve your dream smile, we offer teeth whitening sessions to our patients. Teeth whitening will enhance the natural beauty of your teeth and help your smile glow. Often, habits such as smoking or drinking beverages such as wine and coffee can stain the teeth. Hence, getting a clean and opting for teeth whitening can enhance your teeth's visual appeal.
Do you provide dental implants for Abbotsford patients?
ProSmiles provides dental implants for replacement and restoration purposes. If you are missing teeth and struggling with functional or aesthetic issues, our dental implants are an appropriate solution. We also provide All-On-4 dental implants for a complete mouth restoration option.
What insurances do you accept?
At ProSmiles, we accept all common health insurance funds, including Bupa, Medibank, and more. It is important that you understand what dental procedures are covered by your health insurance fund. Hence, you must talk to them before undergoing a procedure with us to ensure your fees will be covered. 
If you are an Abbotsford resident and would like to know more about the services ProSmiles provide, then do not hesitate to contact our friendly staff on (03)8613 3416 for more details or you can make an appointment with a dentist using our online tool. For more information on our dental clinic in Abbotsford or any of our treatments, contact our professionals at ProSmiles today or call us on (03) 8613 3416.